Professor Ian Anderson (Director)
Professor Ian Anderson (Director)
Professor Ian Anderson is the Director of the Hawkesbury Institute for the Environment. His research interests centre on the molecular ecology of soil microorganisms and he has particular interest in soil fungi, including those that form symbiotic mycorrhizal associations with the roots of plants.
Areas of Research / Teaching Expertise
Plant-microbe interactions; microbial ecology; molecular ecology
Awards and Recognition
Served as an assessor for the Commonwealth Government Department of Agriculture, Water and the Environment Drought Fund, 2021.
Received a President's International Fellowship Initiative (PIFI) Professorial Fellowship from the Chinese Academy of Sciences to present his research on 'Response mechanism of mycorrhizal fungi to nitrogen and phosphorus additions along a subtropical secondary forest succession', 2018.
Awarded Research Fellowship by the International Bureau of the German Ministry for Education and Research (BMBF), 2010.
Awarded Australian Academy of Science – International Science Linkages award, 2010.
Profiled in The (Sydney) Magazine, The Sydney Morning Herald – People to Watch 2010. Issue #82, February 2010.
Awarded ProSPER.Net-Scopus 2009 Asia Pacific Young Scientist of the Year in the area of agriculture and natural resources. He was presented with the award at the ProSPER.Net-Scopus Symposium entitled "Sustainable Development: Emerging Issues and New Leaders" at the Asian Institute of Technology in Bangkok on 3 June, 2009.
Awarded NSW Young Tall Poppy Science Award for his excellence in research achievements and passion for communicating science. Ian will be a role model for high school students who are thinking seriously about their senior subject choices, their tertiary education and future careers. Benefactor: the Australian Institute for Policy and Science, 2008.
Editorial FEMS Microbiology Ecology.
Member British Mycological Society.
Regular reviewer for numerous international journals including New Phytologist, Mycorrhiza, Plant and Soil, Global Change Biology, Environmental Microbiology, Soil Biology and Biochemistry, Mycological Research and Ecology Letters.
Regular reviewer of grant proposals to numerous international agencies including the Natural Environment Research Council (NERC), UK, the European Union (EU), National Science Foundation (NSF), USA, and Israel Science Foundation (ISF).
Grants / Current Projects
Microbiome management: Leveraging advances in microbiome research
Co-Researchers: Jonathan Plett
Partner/Funding Body: Forest and Wood Products Australia
Period: 2022-2027
Innovative nursery management solutions to sustainably manage root disease, improve nursery utilisation, and enhance resilience and productivity of planted pines
Co-Researchers: Jonathan Plett, Krista Plett and Angus Carnegie
Partner/Funding Body: National Institute for Forest Products Innovations and Forest and Wood Products Australia
Period: 2022-2024
Are secreted proteins determinants of host range in ectomychorrizal fungi?
Co-Researchers: Jonathan Plett, Krista Plett and Francis Martin
Partner/funding body: Australian Research Council Discovery
Period: 2022-2024
Develop novel integrated disease management strategies for delivering solutions to mitigate the impact of major broccolini diseases
Co-Researchers: Jeff Powell and Jonathan Plett
Partner/funding body: Future Food Systems Cooperative Research Centre
Period: 2022-2026
Real-time decision support system for remote monitoring of crops
Co-Researchers: Brendan Choat and Oula Ghannoum
Partner/funding body: Horticulture Innovation Australia
Period: 2021
Move Towards Rice Sustainability - HDR Scholarship Support
Partner/funding body: EuroChem Agro Asia Pty Ltd
Period: 2020-2022
Port Augusta QFly Sterile Insect Technology factory pilot operation
Co-Researchers: Markus Riegler, Scott Johnson, John Hunt and James Cook
Partner/funding body: Horticulture Innovation Australia
Period: 2019-2022
Factors controlling ectomycorrhizal contributions to plant N nutrition
Co-Researchers: Jonathan Plett
Partner/funding body: Australian Research Council Discovery
Period: 2019-2022
A new tool of the trade: trait-based approaches in fungal ecology
Co-Researcher: Jeff Powell
Partner/funding body: Australia-Germany Joint Research Co-operation Scheme [via Australian Academy of Science]
Period: 2018
Stingless Bees as Effective Managed Pollinators for Australian Horticulture
Co-Researchers: Markus Riegler, James Cook, Robert Spooner-Hart, Markus Riegler, Brajesh Singh, David Tissue and Sally Power
Partner/funding body: Horticulture Innovation Australia, Olam Orchards Australia Pty Ltd, Syngenta Australia Pty Ltd
Period: 2017-2023
National Vegetable Protected Cropping Centre
Co-Researchers: David Tissue and Zhonghua Chen
Partner/funding body: Horticulture Innovation Australia
Period: 2017-2022
Sustainable pasture systems under climate extremes
Co-Researchers: Sally Power, Mark Tjoelker, Elise Pendall, David Tissue, Jeff Powell, Ben Moore, Catriona Macdonald, Brajesh Singh, Yolima Carrillo and Jonathan Plett
Partner/funding body: MLA Donor Company Limited and Dairy Australia
Period: 2017-2020
Research and Operations to Trial Innovation Glass and Photovoltaic Technologies in Protected Cropping
Co-Researchers: David Tissue, Zhonghua Chen, Chris Cazzonelli, and Oula Ghannoum
Partner/funding body: Horticulture Innovation Australia
Period: 2017-2020
Healthy bee populations for sustainable pollination in horticulture
Co-Researchers: James Cook, Markus Riegler, Robert Spooner-Hart, Sally Power, Paul Rymer, Brajesh Singh and Catriona Macdonald
Partner/funding body: Horticulture Innovation Australia, Bayer Australia Limited, Syngenta Australia Pty Ltd
Period: 2016-2021
Which plant where, when and why database for growing urban green space
Co-Researchers: David Ellsworth, Sally Power, Mark Tjoelker and Paul Rymer
Partner/funding body: Horticulture Australia Innovation and NSW Office of Environment and Heritage
Period: 2016-2021
Characterising controls of carbon flow from trees into mycorrhizal fungi
Co-Researcher: Jonathan Plett
Partner/funding body: Australian Research Council Discovery
Period: 2016-2018
A Novel Polyphasic Framework to resolve Yellow Canopy Syndrome Paradox
Co-Researchers: Brajesh Singh and Paul Holford
Partner/funding body: Sugar Research Australia
Period: 2014-2018
Delineate: an innovative tool for microbial biodiversity discovery, ecological analysis, and species delineation
Co-Researchers: Jeff Powell and Matthias Rillig
Partner/funding body: Australian Academy of Science
Period: 2014
Investigating the impact of nutrient trading dynamics between plants and symbiotic fungi on the outcomes of fungi competition in the rhizosphere
Co-Researchers: Jonathan Plett and Sarah Hortal
Partner/funding body: Australian Institute of Nuclear Science and Engineering
Period: 2014
Switching Partners: A driving force for tree productivity in changing environment?Co-Researcher: Jeff Powell
Partner/funding body: Australian Research Council Discovery
Period: 2013-2015
Cotton industry adaptation to extreme weather and climate change
Co-Researchers: Brajesh Singh and David Tissue
Partner/funding body: Cotton Research Development Corporation
Period: 2012-2015
Carbon storage: Identifying microbial drivers and key modulators in grain cropping systems
Co-Researchers: Brajesh Singh
Partner/funding body: Grains Research Development Corporation
Period: 2012-2015
Synthetic Natural Gas and Biochar from Biomass for Energy Services in Remote Communities and Soil Carbon Sequestration
Partner/funding body: Australian Research Council Linkage [via University of Western Australia]
Period: 2011-2015
Selected Publications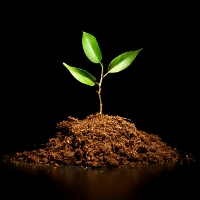 Book Chapters
Pickles BJ, Anderson IC, (2016) Spatial ecology of ectomycorrhizal fungal communities, in Molecular Mycorrhizal Symbiosis, Wiley Blackwell, pp 363-386
Pickles BJ, Genney DR, Anderson IC, Alexander IJ, (2009) Spatial ecology of ectomycorrhizas: analytical strategies, in Mycorrhizas in Functional Processes and Ecological Impact (Eds. C Azcon-Aguilar, JM Barea, S Gianinazzi & V Gianinazzi-Pearson), Springer, Berlin, pp 155-165
Anderson IC (2006) Molecular ecology of ectomycorrhizal fungal communities: new frontiers, in Molecular Approaches to Soil, Rhizosphere and Plant Microorganism Analysis (Eds. JE Cooper & JR Rao), CABI, Wallingford, UK, pp 183-197
Journal Articles
Aguilar-Trigueros CA, Krah FS, Cornwell WK, Zanne AE, Abrego N, Anderson IC, Andrew CJ, Baldrian P, Bassler C, Bissett A, Chaudhary VB, Chen BD, Chen YL, Delgado-Baquerizo M, Deveautour C, Egidi E, Flores-Moreno H, Golan J, Heilmann-Clausen J, Hempel S, Hu YJ, Kauserud H, Kivlin SN, Kohout P, Lammel DR, Maestre FT, Pringle A, Purhonen J, Singh BK, Veresoglou SD, Vetrovsky T, Zhang HY, Rillig MC, Powell JR, (2023) 'Symbiotic status alters fungal eco-evolutionary offspring trajectories', Ecology Letters, vol.26, no.9, pp 1523-1534
Plett JM, Miyauchi S, Morin E, Plett K, Wong-Bajracharya J, de Freitas Pereira M, Kuo A, Henrissat B, Drula E, Wojtalewicz D, Riley R, Pangilinan J, Andreopoulos W, LaButti K, Daum C, Yoshinaga Y, Fauchery L, Ng V, Lipzen A, Barry K, Singan V, Guo J, Lebel T, Costa MD, Grigoriev IV, Martin F, Anderson IC, Kohler A, (2023) 'Speciation Underpinned by Unexpected Molecular Diversity in the Mycorrhizal Fungal Genus Pisolithus', Molecular biology and evolution, vol.40, no.3, msad045
Stuart EK, Singan V, Amirebrahimi M, Na H, Ng V, Grigoriev IV, Martin F, Anderson IC, Plett JM, Plett KL, (2023) 'Acquisition of host-derived carbon in biomass of the ectomycorrhizal fungus Pisolithus microcarpus is correlated to fungal carbon demand and plant defences', FEMS microbiology ecology, vol.99, no.5, Article no.fiad037
Churchill AC, Zhang H, Fuller KJ, Amiji B, Anderson IC, Barton CVM, Carrillo Y, Catunda KLM, Chandregowda MH, Igwenagu C, Jacob V, Kim GW, Macdonald CA, Medlyn BE, Moore BD, Pendall E, Plett JM, Post AK, Powell JR, Tissue DT, Tjoelker MG, Power SA, (2022) 'Pastures and Climate Extremes: Impacts of Cool Season Warming and Drought on the Productivity of Key Pasture Species in a Field Experiment', Frontiers in Plant Science, vol.13, Article no.836968
Hill RA, Wong-Bajracharya J, Anwar S, Coles D, Wang M, Lipzen A, Ng V, Grigoriev IV, Martin F, Anderson IC, Cazzonelli CI, Jeffries T, Plett KL, Plett JM, (2022) 'Abscisic acid supports colonization of Eucalyptus grandis roots by the mutualistic ectomycorrhizal fungus Pisolithus microcarpus', New Phytologist, vol.233, no.2, pp 966-982
Plett KL, Snijders F, Castaneda-Gomez L, Wong-Bajracharya JWH, Anderson IC, Carrillo Y, Plett JM, (2022) 'Nitrogen fertilization differentially affects the symbiotic capacity of two co-occurring ectomycorrhizal species', Environmental Microbiology, vol.24, no.1, pp 309-323
Stuart EK, Castañeda-Gómez L, Macdonald CA, Wong-Bajracharya J, Anderson IC, Carrillo Y, Plett JM, Plett KL, (2022) 'Species-level identity of Pisolithus influences soil phosphorus availability for host plants and is moderated by nitrogen status, but not CO2', Soil Biology and Biochemistry, vol.165, Article no.108520
Wong-Bajracharya J, Singan VR, Monti R, Plett KL, Ng V, Grigoriev IV, Martin FM, Anderson IC, Plett JM, (2022) 'The ectomycorrhizal fungus Pisolithus microcarpus encodes a microRNA involved in cross-kingdom gene silencing during symbiosis', Proceedings of the National Academy of Sciences of the United States of America, vol.119, no.3, Article no.e2103527119
Macdonald CA, Anderson IC, Khachane A, Singh BP, Barton CVM, Duursma RA, Ellsworth DS, Singh BK, (2021) 'Plant productivity is a key driver of soil respiration response to climate change in a nutrient-limited soil', Basic and Applied Ecology, vol.50, pp 155-168
Plett KL, Buckley S, Plett JM, Anderson IC, Lundberg-Felten J, Jämtgård S, (2021) 'Novel microdialysis technique reveals a dramatic shift in metabolite secretion during the early stages of the interaction between the ectomycorrhizal fungus pisolithus microcarpus and its host eucalyptus grandis', Microorganisms vol.9, no.9, Article number 1817
Zhang H, Powell JR, Plett JM, Churchill AC, Power SA, Macdonald CA, Jacob V, Kim GW, Pendall E, Tissue D, Catunda KM, Igwenagu C, Carrillo Y, Moore BD, Anderson IC, (2021) 'Climate warming negates arbuscular mycorrhizal fungal reductions in soil phosphorus leaching with tall fescue but not lucerne', Soil Biology and Biochemistry, vol.152, Article no.108075
Zhang H, Powell JR, Power SA, Churchill AC, Plett JM, Macdonald CA, Jacob V, Kim GW, Pendall E, Tissue DT, Catunda KLM, Igwenagu C, Carrillo Y, Moore BD, Anderson IC, (2021) 'Arbuscular mycorrhizal fungal-mediated reductions in N2O emissions were not impacted by experimental warming for two common pasture species', Pedobiologia, vol.s 87-88, Article no.150744
Jiang M, Medlyn BE, Drake JE, Duursma RA, Anderson IC, Barton CVM, Boer MM, Carrillo Y, Castaneda-Gomez L, Collins L, Crous KY, De Kauwe MG, dos Santos BM, Emmerson KM, Facey SL, Gherlenda AN, Gimeno TE, Hasegawa S, Johnson SN, Kannaste A, Macdonald CA, Mahmud K, Moore BD, Nazaries L, Neilson EHJ, Nielsen UN, Niinemets U, Noh NJ, Ochoa-Hueso R, Pathare VS, Pendall E, Pihlblad J, Pineiro J, Powell JR, Power SA, Reich PB, Renchon AA, Riegler M, Rinnan R, Rymer PD, Salomon RL, Singh BK, Smith B, Tjoelker MG, Walker JKM, Wujeska-Klause A, Yang JY, Zaehle S, Ellsworth DS, (2020) 'The fate of carbon in a mature forest under carbon dioxide enrichment', Nature, vol.580, no.7802, pp 227-231
Plett JM, Plett KL, Wong-Bajracharya J, Pereira MD, Costa MD, Kohler A, Martin F, Anderson IC, (2020) 'Mycorrhizal effector PaMiSSP10b alters polyamine biosynthesis in Eucalyptus root cells and promotes root colonization', New Phytologist, vol.228, no.2, pp 712-727
Rillig MC, Aguilar-Trigueros CA, Anderson IC, Antonovics J, Ballhausen M-B, Bergmann J, Bielcik M, Chaudhary VB, Deveautour C, Grunfeld L, Hempel S, Lakovic M, Lammel DR, Lehmann A, Lehmann J, Leifheit EF, Liang Y, Li EQ, Lozano YM, Manntschke A, Mansour I, Oviatt P, Pinek L, Powell JR, Roy J, Ryo M, Sosa-Hernandez MA, Veresoglou SD, Wang DW, Yang GW, Zhang HY, (2020) 'Myristate and the ecology of AM fungi: significance, opportunities, applications and challenges', New Phytologist, vol.227, no.6, pp 1610-1614, Special Issue: SI
Wong JW-H, Plett KL, Natera SHA, Roessner U, Anderson IC, Plett JM, (2020) 'Comparative metabolomics implicates threitol as a fungal signal supporting colonization of Armillaria luteobubalina on eucalypt roots', Plant Cell and Environment, vol.43, no.2, pp 374-386
Wong-Bajracharya J, Castañeda-Gómez L, Plett KL, Anderson IC, Carrillo Y, Plett JM, (2020) 'Untangling the effect of roots and mutualistic ectomycorrhizal fungi on soil metabolite profiles under ambient and elevated carbon dioxide', Soil Biology and Biochemistry, vol.151, Article no.108021
Beck S, Anderson IC, Drigo B, Powell JR, (2019) 'A soil fungal metacommunity perspective reveals stronger and more localised interactions above the tree line of an alpine/subalpine ecotone', Soil Biology and Biochemistry, vol.135, pp 1-9
Fry EL, De Long JR, Alvarez Garrido L, Alvarez N, Carrillo Y, Castaneda-Gomez L, Chomel M, Dondini M, Drake JE, Hasegawa S, Hortal S, Jackson BG, Jiang MK, Lavallee JM, Medlyn BE, Rhymes J, Singh BK, Smith P, Anderson IC, Bardgett RD, Baggs EM, Johnson D, (2019) 'Using plant, microbe, and soil fauna traits to improve the predictive power of biogeochemical models', Methods in Ecology and Evolution, vol.10, no.1, pp 146-157
Liu H, Macdonald CA, Cook J, Anderson IC, Singh BK, (2019) 'An Ecological Loop: Host Microbiomes across Multitrophic Interactions', Trends in Ecology & Evolution, vol.34, no.12, pp 1118-1130
Nguyen LTT, Broughton K, Osanai Y, Anderson IC, Bange MP, Tissue DT, Singh BK, (2019) 'Effects of elevated temperature and elevated CO2 on soil nitrification and ammonia-oxidizing microbial communities in field-grown crop', Science of the Total Environment, vol.675, pp 81-89
Plett KL, Raposo AE, Anderson IC, Piller SC, Plett JM, (2019) 'Protein Arginine Methyltransferase Expression Affects Ectomycorrhizal Symbiosis and the Regulation of Hormone Signaling Pathways', Molecular Plant-Microbe Interactions, vol.32, no.10, pp 1291-1302
Queralt M, Walker JKM, de Miguel AM, Parlade J, Anderson IC, Hortal S, (2019) 'The ability of a host plant to associate with different symbiotic partners affects ectomycorrhizal functioning', FEMS Microbiology Ecology, vol.95, no.6, Article no.fiz069
Wong JWH, Lutz A, Natera S, Wang M, Ng V, Grigoriev I, Martin F, Roessner U, Anderson IC, Plett JM, (2019) 'The Influence of Contrasting Microbial Lifestyles on the Pre-symbiotic Metabolite Responses of Eucalyptus grandis Roots', Frontiers in Ecology and Evolution, vol.7, Article no.10
Drake JE, Macdonald CA, Tjoelker MG, Reich PB, Singh BK, Anderson IC, Ellsworth DS, (2018) 'Three years of soil respiration in a mature eucalypt woodland exposed to atmospheric CO2 enrichment', Biogeochemistry, vol.139, no.1, pp 85-101
Hamonts K, Trivedi P, Garg A, Janitz C, Grinyer J, Holford P, Botha FC, Anderson IC, Singh BK, (2018) 'Field study reveals core plant microbiota and relative importance of their drivers', Environmental Microbiology, vol.20, no.1, pp 124-140
Hamonts K, Trivedi P, Grinyer J, Holford P, Drigo B, Anderson IA, Singh BK, (2018) 'Yellow Canopy Syndrome in sugarcane is associated with shifts in the rhizosphere soil metagenome but not with overall soil microbial function', Soil Biology & Biochemistry, vol.125, pp 275-285
Nguyen LTT, Osanai Y, Anderson IC, Bange MP, Braunack M, Tissue DT, Singh BK, (2018) 'Impacts of waterlogging on soil nitrification and ammonia-oxidizing communities in farming system', Plant and Soil, vol.426, no.s 1-2, pp 299-311
Nguyen LTT, Osanai Y, Anderson IC, Bange MP, Tissue DT, Singh BK, (2018) 'Flooding and prolonged drought have differential legacy impacts on soil nitrogen cycling, microbial communities and plant productivity', Plant and Soil, vol.431, no.s 1-2, pp 371-387
Nguyen LTT, Osanai Y, Lai K, Anderson IC, Bange MP, Tissue DT, Singh BK, (2018) 'Responses of the soil microbial community to nitrogen fertilizer regimes and historical exposure to extreme weather events: Flooding or prolonged-drought', Soil Biology and Biochemistry, vol.118, pp 227-236
Drigo B, Nielsen UN, Jeffries TC, Curlevski NJA, Singh BK, Duursma RA, Anderson IC, (2017) 'Interactive effects of seasonal drought and elevated atmospheric carbon dioxide concentration on prokaryotic rhizosphere communities', Environmental Microbiology, vol.19, no.8, pp 3175-3185, Special Issue: SI
Ellsworth DS, Anderson IC, Crous KY, Cooke J, Drake JE, Gherlenda AN, Gimeno TE, Macdonald CA, Medlyn BE, Powell JR, Tjoelker MG, Reich PB, (2017) 'Elevated CO2 does not increase eucalypt forest productivity on a low-phosphorus soil', Nature Climate Change, vol.7, no.4, pp 279-282
Hortal S, Plett KL, Plett JM, Cresswell T, Johansen M, Pendall E, Anderson IC, (2017) 'Role of plant-fungal nutrient trading and host control in determining the competitive success of ectomycorrhizal fungi', ISME Journal, vol.11, no.12, pp 2666-2676
Martins CSC, Nazaries L, Delgado-Baquerizo M, Macdonald CA, Anderson IC, Hobbie S, Venterea R, Reich PB, Singh BK, (2017) 'Identifying environmental drivers of greenhouse gas emissions under warming and reduced rainfall in boreal-temperate forests', Functional Ecology, vol.31, no.12, pp 2356-2368
Osanai Y, Tissue DT, Bange MP, Anderson IC, Braunack MV, Singh BK, (2017) 'Plant-soil interactions and nutrient availability determine the impact of elevated CO2 and temperature on cotton productivity', Plant and Soil, vol.410, no.s 1-2, pp 87-102
Osanai Y, Tissue DT, Bange MP, Braunack MV, Anderson IC, Singh BK,(2017) 'Interactive effects of elevated CO2, temperature and extreme weather events on soil nitrogen and cotton productivity indicate increased variability of cotton production under future climate regimes', Agriculture, Ecosystems and Environment, vol.246 pp 343-353
Plett JM, Yin H, Mewalal R, Hu R, Li T, Ranjan P, Jawdy S, De Paoli HC, Butler G, Burch-Smith TM, Guo H-B, Ju Chen C, Kohler A, Anderson IC, Labbé JL, Martin F, Tuskan GA, Yang X, (2017) 'Populus trichocarpa encodes small, effector-like secreted proteins that are highly induced during mutualistic symbiosis', Scientific Reports, vol.7, no.1, Article no.382
Plett KL, Raposo AE, Bullivant S, Anderson IC, Piller SC, Plett JM, (2017) 'Root morphogenic pathways in Eucalyptus grandis are modified by the activity of protein arginine methyltransferases', BMC Plant Biology, vol.17, no.1, Article no.62
Rigg JL, Offord CA, Zimmer H, Anderson IC, Singh BK, Powell JR, (2017) 'Conservation by translocation: establishment of Wollemi pine and associated microbial communities in novel environments', Plant and Soil, vol.411, no.s 1-2, pp 209-225
Schob C, Hortal S, Karley AJ, Morcillo L, Newton AC, Pakeman RJ, Powell JR, Anderson IC, Brooker RW, (2017) 'Species but not genotype diversity strongly impacts the establishment of rare colonisers', Functional Ecology, vol.31, no.7, pp 1462-1470
Trivedi P, Delgado-Baquerizo M, Jeffries TC, Trivedi C, Anderson IC, Lai K, Mcnee M, Flower K, Singh BP, Minkey D, Singh BK, (2017) 'Soil aggregation and associated microbial communities modify the impact of agricultural management on carbon content', Environmental Microbbiology, vol.19, no.8, pp 3070-3086, Special Issue: SI
Trivedi P, Delgado-Baquerizo M, Trivedi C, Hamonts K, Anderson IC, Singh BK, (2017) 'Keystone microbial taxa regulate the invasion of a fungal pathogen in agro-ecosystems', Soil Biology and Biochemistry, vol.111, pp 10-14
Zheng Y, Hu H-W, Guo L-D, Anderson IC, Powell JR, (2017) 'Dryland forest management alters fungal community composition and decouples assembly of root- and soil-associated fungal communities', Soil Biology and Biochemistry, vol.109, pp 14-22
Drake JE, Macdonald CA, Tjoelker MG, Crous KY, Gimeno TE, Singh BK, Reich PB, Anderson IC, Ellsworth DS, (2016) 'Short-term carbon cycling responses of a mature eucalypt woodland to gradual stepwise enrichment of atmospheric CO2 concentration', Global Change Biology, vol.22, no.1, pp 380-390
Hamonts K, Trivedi P, Garg A, Holford P, Grinyer J, Anderson I, Singh B, (2016) 'Unravelling the sugarcane microbiome to resolve the Yellow Canopy Syndrome in Australia', Phytopathology, vol.106, no.12, p 15, Supplement: S
Hortal S, Powell JR, Plett JM, Simonin A, Anderson IC, (2016) 'Intraspecific competition between ectomycorrhizal Pisolithus microcarpus isolates impacts plant and fungal performance under elevated CO2 and temperature', FEMS Microbiology Ecology, vol.92, no.8, Article no.fiw113
Hu H-W, Macdonald CA, Trivedi P, Anderson IC, Zheng Y, Holmes B, Bodrossy L, Wang J-T, He J-Z, Singh BK, (2016) 'Effects of climate warming and elevated CO2 on autotrophic nitrification and nitrifiers in dryland ecosystems', Soil Biology and Biochemistry, vol.92, pp 1-15
Martins CSC, Macdonald CA, Anderson IC, Singh BK, (2016) 'Feedback responses of soil greenhouse gas emissions to climate change are modulated by soil characteristics in dryland ecosystems', Soil Biology and Biochemistry, vol.100, pp 21-32
Plett JM, Plett KL, Bithell SL, Mitchell C, Moore K, Powell JR, Anderson IC, (2016) 'Improved Phytophthora resistance in commercial chickpea (Cicer arietinum) varieties negatively impacts symbiotic gene signalling and symbiotic potential in some varieties', Plant Cell and Environment, vol.39, no.8, pp 1858-1869
Rigg JL, Offord CA, Singh BK, Anderson I, Clarke S, Powell JR, (2016) 'Soil microbial communities influence seedling growth of a rare conifer independent of plant-soil feedback', Ecology, vol.97, no.12, pp 3346-3358
Rigg JL, Offord CA, Singh BK, Anderson IC, Clarke S, Powell JR, (2016) 'Variation in soil microbial communities associated with critically endangered Wollemi pine affects fungal, but not bacterial, assembly within seedling roots', Pedobiologia, vol.59, no.1-2, pp 61-71
Trivedi P, Delgado-Baquerizo M, Anderson IC, Singh BK, (2016) 'Response of Soil Properties and Microbial Communities to Agriculture: Implications for Primary Productivity and Soil Health Indicators', Frontiers in Plant Science, vol.7, Article no.990
Trivedi P, Delgado-Baquerizo M, Trivedi C, Hu HW, Anderson IC, Jeffries TC, Zhou JZ, Singh BK, (2016) 'Microbial regulation of the soil carbon cycle: evidence from gene-enzyme relationships', ISME JOURNAL, vol.10, no.11, pp 2593-2604
Trivedi P, Trivedi C, Grinyer J, Anderson IC, Singh BK, (2016) 'Harnessing Host-Vector Microbiome for Sustainable Plant Disease Management of Phloem-Limited Bacteria', Frontiers in Plant Science, vol.7, Article no.1423
Veresoglou SD, Anderson IC, de Sousa NMF, Hempel S, Rillig MC, (2016) 'Resilience of Fungal Communities to Elevated CO2', Microbial Ecology, vol.72, no.2, pp 493-495
Aguilar-Trigueros CA, Hempel S, Powell JR, Anderson IC, Antonovics J, Bergmann J, Cavagnaro TR, Chen B, Hart MM, Klironomos J, Petermann JS, Verbruggen E, Veresoglou SD, Rillig MC, (2015) 'Branching out: Towards a trait-based understanding of fungal ecology', Fungal Biology Reviews, vol.29, no.1, pp 34-41
Beck S, Powell JR, Drigo B, Cairney JWG, Anderson IC, (2015) 'The role of stochasticity differs in the assembly of soil- and root-associated fungal communities', Soil Biology and Biochemistry,vol.80, pp 18-25
Kanters C, Anderson IC, Johnson D, (2015) 'Chewing up the wood-wide web: Selective grazing on ectomycorrhizal fungi by collembola', Forests, vol.6, no.8, pp 2560-2570
Martins CS, Nazaries L, Macdonald CA, Anderson IC, Singh BK, (2015) 'Water availability and abundance of microbial groups are key determinants of greenhouse gas fluxes in a dryland forest ecosystem', Soil Biology and Biochemistry, vol.86, pp 5-16
Plett JM, Kohler A, Khachane A, Keniry K, Plett KL, Martin F, Anderson IC, (2015) 'The effect of elevated carbon dioxide on the interaction between Eucalyptus grandis and diverse isolates of Pisolithus sp. is associated with a complex shift in the root transcriptome', New Phytologist, vol.206, no.4, pp 1423-1436
Trivedi P, Rochester IJ, Trivedi C, Van Nostrand JD, Zhou J, Karunaratne S, Anderson IC, Singh BK, (2015) 'Soil aggregate size mediates the impacts of cropping regimes on soil carbon and microbial communities', Soil Biology and Biochemistry, vol.91, Article no.6302, pp 169-181
Aguilar-Trigueros CA, Powell JR, Anderson IC, Antonovics J, Rillig MC, (2014) 'Ecological understanding of root-infecting fungi using trait-based approaches', Trends in Plant Science, vol.19, no.7, pp 432-437
Anderson IC, Genney DR, Alexander IJ, (2014) 'Fine-scale diversity and distribution of ectomycorrhizal fungal mycelium in a Scots pine forest', New Phytologist, vol.201, no.4, pp 1423-1430
Curlevski NJA, Drigo B, Cairney JWG, Anderson IC, (2014) 'Influence of elevated atmospheric CO2 and water availability on soil fungal communities under Eucalyptus saligna', Soil Biology and Biochemistry, vol.70, pp 263-271
Anderson, IC (2013) 'Prof. John William Gibson Cairney, 1959-2012 Obituary', New Phytologist, vol.197, no.3, pp 694-695
Anderson IC, Drigo B, Keniry K, Ghannoum O, Chambers SM, Tissue DT, Cairney JW, (2013) 'Interactive effects of preindustrial, current and future atmospheric CO2 concentrations and temperature on soil fungi associated with two Eucalyptus species', FEMS Microbiology Ecology, vol.83, no.2, pp 425-437
Powell JR, Anderson IC, Rillig MC, (2013) 'A new tool of the trade: plant-trait based approaches in microbial ecology', Plant and Soil, vol.365, no.s 1-2, pp 35-40
Trivedi P, Anderson IC, Singh BK, (2013) 'Microbial modulators of soil carbon storage: integrating genomic and metabolic knowledge for global prediction', Trends in Microbiology, vol.21, no.12, pp 641-651
Verbruggen E, Veresoglou SD, Anderson IC, Caruso T, Hammer EC, Kohler J, Rillig MC, (2013) 'Arbuscular mycorrhizal fungi - short-term liability but long-term benefits for soil carbon storage?', New Phytologist, vol.197, no.2, pp 366-368
Drigo B, Anderson IC, Kannangara GSK, Cairney JWG, Johnson D, (2012) 'Rapid incorporation of carbon from ectomycorrhizal mycelial necromass into soil fungal communities', Soil Biology & Biochemistry, vol.49, pp 4-10
Johnson D, Martin F, Cairney JWG, Anderson IC, (2012) 'The importance of individuals: Intraspecific diversity of mycorrhizal plants and fungi in ecosystems', New Phytologist, vol.194, no.3, pp 614-628
Pickles BJ, Genney DR, Anderson IC, Alexander IJ, (2012) 'Spatial analysis of ectomycorrhizal fungi reveals that root tip communities are structured by competitive interactions', Molecular Ecology, vol.21, no.20, pp 5110-5123
Van der Linde S, Holden E, Parkin PI, Alexander IJ, Anderson IC, (2012) 'Now you see it, now you don't: The challenge of detecting, monitoring and conserving ectomycorrhizal fungi', Fungal Ecology, vol.5, no.5, pp 633-640
Villarreal-Ruiz L, Neri-Luna C, Anderson IC, Alexander IJ, (2012) 'In vitro interactions between ectomycorrhizal fungi and ericaceous plants', Symbiosis, vol.56, no.2, pp 67-75
Curlevski NJA, Artz RRE, Anderson IC, Cairney JWG, (2011) 'Response of soil microbial communities to management strategies for enhancing Scots pine (Pinus sylvestris) establishment on heather (Calluna vulgaris) moorland', Plant and Soil, vol.339, pp 413-424
Macdonald CA, Anderson IC, Bardgett RD, Singh BK, (2011) 'Role of nitrogen in carbon mitigation in forest ecosystems', Current Opinion in Environmental Sustainability, vol.3, no.5, pp 303-310
Curlevski NJA, Xu ZH, Anderson IC, Cairney JWG, (2010) 'Converting Australian tropical rainforest to native Araucariaceae plantations alters soil fungal communities' Soil Biology and Biochemistry, vol.42, no.1, pp 14-20
Curlevski NJA, Xu Z, Anderson IC, Cairney JWG, (2010) 'Soil fungal communities differ in native mixed forest and adjacent Araucaria cunninghamii plantations in subtropical Australia', Journal of Soils and Sediments, vol.10, pp 1278-1288
Curlevski NJA, Xu Z, Anderson IC, Cairney JWG, (2010) 'Diversity of soil and rhizosphere fungi under Araucaria bidwillii (Bunya pine) at an Australian tropical montane rainforest site', Fungal Diversity, vol.40, pp 12-22
Grelet G-A, Johnson DJ, Vrålstad T, Alexander IJ, Anderson IC, (2010) 'New insights into the mycorrhizal Rhizoscyphus ericae aggregate: spatial structure and co-colonisation of ectomycorrhizal and ericoid roots', New Phytologist, vol.188, pp 210-222
Johnson D, Anderson IC, Williams A, Whitlock R, Gime JP, (2010) 'Plant genotypic diversity does not beget root-fungal species diversity', Plant and Soil, vol.336, pp 107-111
Pickles BJ, Genney DR, Potts J, Lennon J, Anderson IC, Alexander IJ, (2010) 'Spatial and temporal ecology of Scots pine ectomycorrhizas', New Phytologist, vol.186, pp 755-768
van der Linde S, Alexander IJ, Anderson IC, (2010) 'Do stipitate hydnoid fungi have the ability to colonise new native pine forest?', Fungal Ecology, vol.3, pp 89-93
Artz RRE, Reid E, Anderson IC, Campbell CD, Cairney JWG, (2009) 'Long term repeated prescribed burning lowers laccase activity yet increases fungal laccase diversity in forest soils', FEMS Microbiology Ecology, vol.67, pp 397-410
Bastias BA, Anderson IC, Rangel-Castro JI, Parkin PI, Prosser JI, Cairney JWG, (2009) 'Influence of repeated prescribed burning on incorporation of 13C from cellulose by forest soil fungi as determined by RNA stable isotope probing', Soil Biology and Biochemistry, vol.41, no.3, pp 467-472
Curlevski NJA, Chambers SM, Anderson IC, Cairney JWG, (2009) 'Identical genotypes of an ericoid mycorrhiza-forming fungus occur in roots of Epacris pulchella (Ericaceae) and Leptospermum polygalifolium (Myrtaceae) in an Australian sclerophyll forest', FEMS Microbiology Ecology, vol.67, no.3, pp 411-420
Grelet G-A, Johnson DJ, Paterson E, Anderson IC, Alexander IJ, (2009) 'Reciprocal carbon and nitrogen transfer between an ericaceous dwarf shrub and fungi isolated from Piceirhiza bicolorata ectomycorrhizas', New Phytologist, vol.182, pp 359-366
Grelet G-A, Meharg AA, Duff EI, Anderson IC, Alexander IJ, (2009) 'Small genetic variation between ericoid mycorrhizal symbionts matters for Vaccinium N uptake', New Phytologist, vol.181, pp 708-718
Pickles BJ, Genney DR, Anderson IC, Alexander IJ, (2009) 'Spatial ecology of ectomycorrhizas: analytical strategies', in Mycorrhizas, Functional Processes and Ecological Impact, (Eds) Azcon-Aguilar C, Barea JM, Gianinazzi S, Gianinazzi-Pearson V, Springer, Berlin, pp 155-165
Robinson CH, Szaro TM, Izzo AD, Anderson IC, Parkin PI, Bruns TD, (2009) 'Spatial distribution of fungal communities in a coastal grassland soil', Soil Biology and Biochemistry, vol. 41, pp 414-416
van der Linde S, Alexander IJ, Anderson IC, (2009) 'Spatial distribution of sporocarps of stipitate hydnoid fungi and their belowground mycelium', FEMS Microbiology Ecology, vol.69, no.3, pp 344-352
Anderson IC, Parkin PI, Campbell CD, (2008) 'DNA- and RNA-derived assessments of fungal community composition in soil amended with sewage sludge rich in cadmium, copper and zinc', Soil Biology and Biochemistry, vol.40, no.9, pp 2358-2365
Izumi H, Anderson IC, Killham K, Moore ERB, (2008) 'Diversity of predominant endophytic bacteria in European deciduous and coniferous trees', Canadian Journal of Microbiology, Vol.54, no.3, pp 173-179
Izumi H, Cairney JWG, Killham K, Moore E, Alexander IJ, Anderson IC, (2008) 'Bacteria associated with ectomycorrhizas of slash pine (Pinus elliottii) in south-eastern Queensland, Australia', FEMS Microbiology Letters, vol.282, no.2, pp 196-204
van der Linde S, Alexander I, Anderson IC, (2008) 'A PCR-based method for detecting the mycelia of stipitate hydnoid fungi in soil', Journal Of Microbiological Methods, vol.75, no.1, pp 40-46
Wilson MJ, Certini G, Campbell CD, Anderson IC, Hillier S, (2008) 'Does the preferential microbial colonisation of ferromagnesian minerals affect mineral weathering in soil?', Naturwissenschaften, vol.95, no.9, pp 851-858
Anderson IC, Bastias BA, Genney DR, Parkin PI, Cairney JWG, (2007) 'Basidiomycete fungal communities in Australian sclerophyll forest soil are altered by repeated prescribed burning', Mycological Research, vol.111, no.21, pp 482-486
Anderson IC, Cairney JWG, (2007) 'Ectomycorrhizal fungi: exploring the mycelial frontier', FEMS Microbiology Reviews, vol.31, no.4, pp 388-406
Anderson IC, Parkin PI, (2007) 'Detection of active soil fungi by RT-PCR amplification of precursor rRNA molecules', Journal of Microbiological Methods, vol.68, no.2, pp 248-253
Artz RRE, Anderson IC, Chapman SJ, Hagn A, Schloter M, Potts JM, Campbell CD, (2007) 'Changes in fungal community composition in response to vegetational succession during the natural regeneration of cutover peatlands', Microbial Ecology, vol.54, no.3, pp 508-522
Bastias BA, Anderson IC, Xu ZH, Cairney JWG, (2007) 'RNA- and DNA-based profiling of soil fungal communities in a native Australian eucalypt forest and adjacent Pinus elliotti plantation', Soil Biology and Biochemistry, vol.39, no.12, pp 3108-3114
Bougoure DS, Parkin PI, Cairney JWG, Alexander IJ, Anderson IC, (2007) 'Diversity of fungi in hair roots of Ericaceae varies along a vegetation gradient', Molecular Ecology, vol.16, no.21, pp 4624-4636
Fransson PMA, Anderson IC, Alexander IJ, (2007) 'Ectomycorrhizal fungi in culture respond differently to increased carbon availability', FEMS Microbiology Ecology, vol.61, no.2, pp 246-257
Fransson PMA, Anderson IC, Alexander IJ, (2007) 'Does carbon partitioning in ectomycorrhizal pine seedlings under elevated CO2 vary with fungal species?', Plant and Soil, vol.291, no.s 1-2, pp 323-333
Izumi H, Moore ERB, Killham K, Alexander IJ, Anderson IC, (2007) 'Characterisation of endobacterial communities in ectomycorrhizas by DNA and RNA based molecular methods', Soil Biology and Biochemistry, vol.39, pp 891-899
Saari TA, Saari SK, Campbell CD, Alexander IJ, Anderson IC, (2007) 'FragMatch – a program for the analysis of DNA fragment data', Mycorrhiza, vol.17, no.2, pp 133-136
Genney DR, Anderson IC, Alexander IJ, (2006) 'Fine scale distribution of pine ectomycorrhizas and their extramatrical mycelium', New Phytologist, vol.170, no.2, pp 381-390
Izumi H, Anderson IC, Alexander IJ, Killham K, Moore ERB, (2006) 'Diversity and expression of nitrogenase genes (nifH) associated with ectomycorrhizas of Corsican pine (Pinus nigra)', Environmental Microbiology, vol.8, no.12, pp 2224-2230
Izumi H, Anderson IC, Alexander IJ, Killham K, Moore ERB, (2006) 'Endobacteria in some ectomycorrhiza of Scots pine (Pinus sylvestris)', FEMS Microbiology Ecology, vol.56, no.1, pp 34-43
Singh BK, Nazaries L, Munro S, Anderson IC, Campbell CD, (2006) 'Multiplex-terminal restriction fragment length polymorphism for rapid and simultaneous analysis of different components of the soil microbial community', Applied and Environmental Microbiology, vol.72, no.11, pp 7278-7285
Johnson D, Ijdo M, Genney DR, Anderson IC, Alexander IJ, (2005) 'How do plants regulate the function, community structure and diversity of mycorrhizal fungi?', Journal of Experimental Botany, vol.56, no.417, pp 1751-1760
Rangel-Castro JI, Killham K, Ostle N, Nicol GW, Anderson IC, Scrimgeour CM, Ineson P, Meharg A, Prosser JI, (2005) 'Stable isotope probing analysis of the influence of liming on root exudate utilization by soil microorganisms', Environmental Microbiology, vol.7, no.6, 828-838
Saari SK, Campbell CD, Russell J, Alexander IJ, Anderson IC, (2005) 'Pine microsatellite markers allow roots and ectomycorrhizas to be linked to individual trees', New Phytologist, vol.165, no.1, pp 295-304
Anderson I, Cairney J, (2004) 'Diversity and ecology of soil fungal communities: increased understanding through the application of molecular techniques', Environmental Microbiology, vol.6, no.8, no.8, pp 769-779
Villarreal-Ruiz L, Anderson IC, Alexander IJ, (2004) 'The interaction between an isolate from the Hymenoscyphus ericae aggregate and roots of Pinus and Vaccinium', New Phytologist, vol.164, no.1, pp 183-192
<!-noindex->