Doctor Jonathan Plett
I joined the team at the Hawkesbury Institute for the Environment in October 2012. I hold a Ph.D. in biology from Queen's University in plant developmental biology where I specialized in the molecular dissection of hormone signaling pathways.
In January of 2009 I began my post doctoral research at L'Institut National de la Recherche Agronomique (INRA), France, where I worked on functionally characterizing small secreted protein signals that coordinate symbiosis between plants and soil-borne mutualistic fungi – an interaction that is essential for the continued health and productivity of forests.
Presently I am undertaking a project with the aim to better understand the role of small proteins secreted of the mutualistic fungus Pisolithus in mediating the establishment of symbiosis with Ecalyptus tree species. Further I wish to understand how environmental extremes such as heat and elevated levels of CO2 affect the interaction between Pisolithus and Eucalyptus with the aim to identifying what mechanisms both organisms employ to mitigate the negative effects of abiotic.
All living organisms depend on communication and perception in order to survive. Perception of signals such as heat, humidity and nutrient availability allow for response to abiotic stimuli, while communication with other organisms, whether consciously or passively given or received, allows for reaction to the ecosystem in which they are found.
How these different stimuli are interpreted and acted upon aids an organism in finding food and shelter, avoiding predators and defending against a variety of pathogens. As humans we pride ourselves on the interconnectivity of our species and the advancements that this has allowed us in our specific niche.
Within the plant world, too, success of an individual or species within an ecosystem has depended in large part on transcending simple dependence on self and involves a very complex interplay in communication and symbiosis with other plants, animals, fungi and bacteria.
The broad aim of my research is to identify and understand how signals are sent and perceived by plants and their associated microbiota to coordinate development and enable this ecosystem to survive under less than ideal conditions.
Areas of Research/Teaching Expertise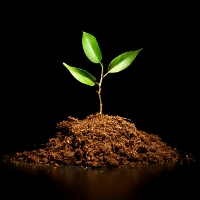 My areas of teaching specialty include genetics, molecular and cellular biology (plant, animal and fungal), plant physiology and development, plant signal transduction, plant:microbe interactions as well as fungal proteomics. Past courses that I have taught include genetics, general biology and biological diversity.
Awards
Thomas Davies Research Grant for Marine, Soil and Plant Biology - Australian Academy of Science - 2014
Australian Research Council Discovery Early Career Researcher Award - 2014
Department of Agriculture, Fisheries and Forestry - GRDC Young Scientist Award - 2014
Selected Publications
Plett JM, Martin FM, (2018) 'Know your enemy, embrace your friend: using omics to understand how plants respond differently to pathogenic and mutualistic microorganisms', Plant Journal, vol.93, no.4, pp 729-746
Hortal S, Plett KL, Plett JM, Cresswell T, Johansen M, Pendall E, Anderson IC, (2017) 'Role of plant-fungal nutrient trading and host control in determining the competitive success of ectomycorrhizal fungi', ISME Journal, vol.11, no.12, pp 2666-2676
Lorrain C, Gervais J, Petit Y, Plett JM, (2017) 'New insights into plant-microbe interactions through advances in fungal genetics', New Phytologist, vol.216, no.3, pp 647-650
Plett JM, Yin H, Mewalal R, Hu R, Li T, Ranjan P, Jawdy S, De Paoli HC, Butler G, Burch-Smith TM, Guo H-B, Ju Chen C, Kohler A, Anderson IC, Labbé JL, Martin F, Tuskan GA, Yang X, (2017) 'Populus trichocarpa encodes small, effector-like secreted proteins that are highly induced during mutualistic symbiosis', Scientific Reports, vol.7, no.1, Article no.382
Plett KL, Raposo AE, Bullivant S, Anderson IC, Piller SC, Plett JM, (2017) 'Root morphogenic pathways in Eucalyptus grandis are modified by the activity of protein arginine methyltransferases', BMC Plant Biology, vol.17, no.1, Article no.62
Hortal S, Powell JR, Plett JM, Simonin A, Anderson IC, (2016) 'Intraspecific competition between ectomycorrhizal Pisolithus microcarpus isolates impacts plant and fungal performance under elevated CO2 and temperature', FEMS Microbiology Ecology, vol.92, no.8, Article no.fiw113
Plett JM, Plett KL, Bithell SL, Mitchell C, Moore K, Powell JR, Anderson IC, (2016) 'Improved Phytophthora resistance in commercial chickpea (Cicer arietinum) varieties negatively impacts symbiotic gene signalling and symbiotic potential in some varieties', Plant Cell and Environment, vol.39, no.8, pp 1858-1869
Kohler A, Kuo A, Nagy LG, Morin E, Barry KW, Buscot F, Canback B, Choi C, Cichocki N, Clum A, Colpaert J, Copeland A, Costa MD, Dore J, Floudas D, Gay G, Girlanda M, Henrissat B, Herrmann S, Hess J, Hogberg N, Johansson T, Khouja HR, LaButti K, Lahrmann U, Levasseur A, Lindquist EA, Lipzen A, Marmeisse R, Martino E, Murat C, Ngan CY, Nehls U, Plett JM, Pringle A, Ohm RA, Perotto S, Peter M, Riley R, Rineau F, Ruytinx J, Salamov A, Shah F, Sun H, Tarkka M, Tritt A, Veneault-Fourrey C, Zuccaro A, Tunlid A, Grigoriev IV, Hibbett DS, Martin F, (2015) 'Convergent losses of decay mechanisms and rapid turnover of symbiosis genes in mycorrhizal mutualists', Nature Genetics, vol.47, no.4, pp 410-415
Plett JM, Kohler A, Khachane A, Keniry K, Plett KL, Martin F, Anderson IC, (2015) 'The effect of elevated carbon dioxide on the interaction between Eucalyptus grandis and diverse isolates of Pisolithus sp. is associated with a complex shift in the root transcriptome', New Phytologist, vol.206, no.4, pp 1423-1436
Plett JM, Martin F, (2015) 'Reconsidering mutualistic plant–fungal interactions through the lens of effector biology', Current Opinion in Plant Biology, vol.26, pp 45–50
Plett JM, Tisserant E, Brun A, Morin E, Grigoriev IV, Kuo A, Martin F, Kohler A, (2015) 'The mutualist Laccaria bicolor expresses a core gene regulon during the colonization of diverse host plants and a variable regulon to counteract host-specific defenses', Molecular Plant-Microbe Interactions, vol.28, no.3, pp 261-273
Labbé J, Uehling J, Payen T, Plett J, (2014) 'Fungal biology: Compiling genomes and exploiting them', New Phytologist, vol.203, no.2, pp 359-361
Plett JM, Daguerre Y, Wittulsky S, Vayssieres A, Deveau A, Melton SJ, Kohler A, Morrell-Falvey JL, Brun A, Veneault-Fourrey C, Martin F, (2014) 'Effector MiSSP7 of the mutualistic fungus Laccaria bicolor stabilizes the Populus JAZ6 protein and represses jasmonic acid (JA) responsive genes', Proceedings of the National Academy of Sciences of the United States of America, vol.111, no.22, pp 8299-8304
Plett JM, Khachane A, Ouassou M, Sundberg B, Kohler A, Martin F, (2014) 'Ethylene and jasmonic acid act as negative modulators during mutualistic symbiosis between Laccaria bicolor and Populus roots', New Phytologist, vol.202, no.1, pp 270–286
Plett JM, Williams M, LeClair G, Regan S, Beardmore T, (2014) 'Heterologous over-expression of ACC SYNTHASE8 (ACS8) in Populus tremula x P. alba clone 717-1B4 results in elevated levels of ethylene and induces stem dwarfism and reduced leaf size through separate genetic pathways', Frontiers in Plant Science, vol.5, Article no.514, 8p
Tschaplinski TJ, Plett JM, Engle NL, Deveau A, Cushman KC, Martin MZ, Doktycz MJ, Tuskan GA, Brun A, Kohler A, Martin F, (2014) 'Populus trichocarpa and populus deltoids exhibit different metabolomic responses to colonization by the symbiotic fungus laccaria bicolor', Molecular Plant-Microbe Interactions, vol.27, no.6, pp 546-556
Veneault-Fourrey C, Commun C, Kohler A, Morin E, Balestrini R, Plett J, Danchin E, Coutinho P, Wiebenga A, de Vries RP, Henrissat B, Martin F, (2014) 'Genomic and transcriptomic analysis of Laccaria bicolor CAZome reveals insights into polysaccharides remodelling during symbiosis establishment', Fungal Genetics and Biology, vol.72, pp 168-181
Tyler BM, Kale SD, Wang QQ, Tao K, Clark HR, Drews K, Antignani V, Rumore A, Hayes T, Plett JM, Fudal I, Gu B, Chen QH, Affeldt KJ, Berthier E, Fischer GJ, Dou DL, Shan WX, Keller NP, Martin F, Rouxel T, Lawrence CB, (2013) 'Microbe-Independent Entry of Oomycete RxLR Effectors and Fungal RxLR-Like Effectors Into Plant and Animal Cells Is Specific and Reproducible', Molecular Plant-Microbe Interactions, vol.26, no.6, pp 611-616
Veneault-Fourrey C, Plett JM, Martin F, (2013) 'Who is Controlling whom within the Ectomycorrhizal Symbiosis: Insights from Genomic and Functional Analyses', Molecular Microbial Ecology of the Rhizosphere, vol.1, pp 501-512
Plett JM*, Gibon J*, Kohler A, Duffy K, Hoegger PJ, Velagapudi R, Han J, Kües U, Grigoriev IV, Martin F, (2012) 'Phylogenetic analysis, genomic organization and expression analysis of hydrophobin genes in the ectomycorrhizal basidiomycete Laccaria bicolor', Fungal Genetics & Biology, vol.49, pp 199-209
Plett JM, Martin F, (2012) 'Molecular interactions in mycorrhizal development', Biocomplexity of Plant-Fungal Interactions, pp 29-58
Plett JM, Martin F, (2012) 'Poplar root exudates contain compounds that induce the expression of MiSSP7 in Laccaria bicolor', Plant Signaling and Behaviour, vol.7, pp 12-15
Plett JM, Kemppainen M, Kale S, Kohler A, Legué V, Brun A, Tyler B, Pardo A, Martin F, (2011) 'A secreted effector protein of Laccaria bicolor is required for symbiosis development', Current Biology, vol.21, pp 1197-1203
Plett JM, Martin F, (2011) 'Blurred boundaries: lifestyle lessons from ectomycorrhizal fungal genomes', Trends in Genetics, vol.27, pp 14-22 (cover feature)
Plett JM, (2010) 'Ethylene – A key arbitrator to plant-fungal symbiotic interactions?', New Phytologist, vol.185, pp 868-871
Plett JM, Wilkins O, Campbell M, Ralph S, Regan S, (2010) 'Endogenous over-expression of Populus MYB186 increases trichome density, improves insect pest resistance, and impacts plant growth', Plant Journal, vol.64, pp 419-432
Plett JM, Cvetkovskab M, Makenson P, Xing T, Regan S, (2009) 'Arabidopsis ethylene receptors have different roles in Fumonisin B1-induced cell death', Physiological and Molecular Plant Pathology, vol.74, pp 18-26
Book Chapters
Deveaux A, Plett JM, Legué V, Martin F, (in press) 'Interactions between ectomycorrhizal symbiotic fungi, their host plants and their associated mycorrhizal-helper rhizospheric bacteria', Published by Springer in 'Biocommunication of Fungi' G. Witzany ed.
Plett JM, Kohler A, Martin F, (in press) 'Deconstructing a Mutualist: How the molecular blueprints of model symbiotic fungi are changing our understanding of mutualism', Published by Springer in 'The Mycota: Fungal Associations' B. Hock ed.
Plett JM, Martin F, (2012) 'Molecular and Physiological Events During Mycorrhizal Development', Published in 'Plant Fungal Interactions' SH Allen ed. published by Wiley- Blackwell
Plett JM, Martin F, (2011) 'Mutualistic Effectors: Architects of symbiosis', Published by Wiley-Blackwell in 'Effectors in Plant-Microbe Interactions' S. Kamoun and F. Martin ed's. chapter 12 pp 297-328
Plett JM, Montanini B, Kohler A, Ottonello S, Martin F, (2011) 'Tapping Genomics for Unraveling the Ectomycorrhizal Symbiosis', Published by Springer in 'Methods in Molecular Biology: Fungal Genomics' B. Bluhm and J. Xu ed's. vol.722, pp 249-281 (Cover Feature)
Selected Conference Presentations
Plett JM, Kemppainen M, Kale S, Kohler A, Legué V, Brun A, Tyler B, Pardo A, Martin F, (2011) 'Blurred Boundaries: Symbiosis and the Tools of Control', Foliar to Root-Interacting Pathogens and Symbionts Meeting (Invited Speaker), Gottingen, Germany
Plett JM, Kemppainen M, Kale S, Kohler A, Legué V, Brun A, Tyler B, Pardo A, Martin F, (2010) 'Characterization of the MiSSP7 protein of Laccaria bicolor', International Mycological Conference 9 (Poster), EICC, Edinburgh, Scotland
Plett JM, Regan S, (2009) 'Mutant Mining in an Activation Tagged Population of Poplar: The Progress and Future Promise for Poplar Research', 3rd UPRA Meeting on Plant Integrative Biology (Invited Speaker), INRA Nancy, France

Plett JM, Kemppainen M, Gibon J, Kohler A, Pereda V, Legué V, Pardo A, Martin F, (2009) 'Investigation of the Role of MYCORRHIZA-INDUCED SMALL SECRETED PROTEIN7 in the Formation of Poplar Ectomycorrhiza', Effectors in Plant-Microbe Interactions (Poster), INRA Versailles, France

Plett JM, Regan S, (2008) 'The Plant Hormone Ethylene: Beyond the Hypocotyl', Canadian Society of Plant Physiologists Eastern Regional Meeting (Oral), University of Toronto, ON, Canada

Plett JM, Mathur J, Regan S, (2008) 'The Role of ETR2 in Leaf Trichome Morphorgenesis of Arabidopsis thaliana', Plant Molecular Biology Gordon Research Conference (Poster), Holderness School, NH, USA

Plett JM, Zhou W, King-Jones S, Cooke BJ, Cooke JEK, Regan S, (2007) 'Poplar Trichome mutant isolated from activation tagged population shows altered growth and pest resistance', (Oral) 5th Canadian Plant Genomics Workshop, Renaissance Vancouver Hotel Harbourside, BC, Canada

<!-noindex->