The Team
Dr Tanya Notley
Dr Tanya Notley is a Senior Lecturer in Internet Studies and Digital Media in the School of Humanities and Communication Arts at Western Sydney University and she is a member of the Institute for Culture and Society (ICS). For 20 years Tanya's research, practice and teaching has focused on social change and communication technology; she partners with a number of human rights and social justice organisations around the world on this topic. Tanya has been doing research on young Australian's communication technology use intermittently since starting her PhD (2004) which examined the role of online networks in supporting young Australian's digital inclusion across rural, remote and urban sites. She holds current visiting fellowships with Kings College and London School of Economics where she is examining opportunities for synergy on media literacy education in the UK and Australia. Tanya Notley is the Australian Lead Advisory member for the UNESCO Global Media International Literacy Week Committee.
Associate Professor Michael Dezuanni
Associate Professor Michael Dezuanni undertakes research about digital media, literacies and learning in home, school and community contexts. He is the Associate Director of QUT's Digital Media Research Centre which produces world-leading research for a creative, inclusive and fair digital media environment. Michael has been a chief investigator on five ARC Linkage projects with a focus on digital literacy and learning at school, the use of digital games in the classroom, digital inclusion in regional and rural Australia, and the use of screen content in formal and informal learning. His current work focuses on children and young people's news media literacies. Michael Dezuanni was made a life-time member of the Australian Teachers Of Media (ATOM) Queensland in recognition of his media education advocacy over many years.
Deborah Sulway
Deborah Sulway is Manager of Learning Programs at Museum of Australian Democracy. Deborah's professional background is in primary teaching and special education. Her experience extends from mainstream primary classrooms to specialised learning environments across 20 years in ACT, NSW and QLD. Her work and experience in museum education for over 16 years has informed and refined her learning philosophy and approach around learning environments, digital learning and youth leadership in civics and citizenship sphere.
MJ Logan
MJ Logan is the Learning Design Producer at MoAD (Museum of Australian Democracy), where she manages the onsite learning team in the delivery of learning programs in addition to the development of resources for teaching and learning about Civics and Citizenship. MJ is also highly experienced in the educational fields of English, Media and Visual Literacy. MJ is responsible for overseeing the programs and workshops delivered at the museum to a broad range of students from foundation all the way through to tertiary education, as well as creating professional learning for education and museum practitioners. The central focus of MJ's work is to create learning programs and activities which provide authentic and engaging experiences which inspire active participation and voice in our democracy.
Fiona Bowen
Fiona Bowen is the Learning Digital Producer at MoAD (Museum of Australian Democracy), where the learning vision is to engage Australians in the importance of getting involved – to celebrate the spirit of Australian democracy and the power of your voice within it. She works with the learning team to develop, deliver and evaluate onsite and online learning programs and resources for students and teachers. One of her current projects is to create engaging digital outreach programs that provide unique and transformative learning experiences exploring what it means to be an informed and engaged citizen. One of these programs is titled Democracy, Media and Me which encourages students to reflect on their responsibilities in society as active citizens; engaging and using critical literacy skills to consider the reliability and messages of media content.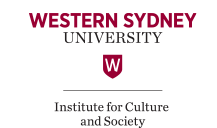 <!-noindex->