About
What knowledge and skills do young Australians need to become responsible news consumers and producers in a digital age?
This project responds to this question by critiquing the current news media landscape and by analysing the impact of news media on young Australians.
In doing so, the project aims to advance the news media literacy of young Australians.
In recent years false and misleading news (popularly referred to as 'fake news') has been circulated in relation to natural disasters, political elections, terrorism attacks and urban disasters. Studies demonstrate that in some instances just a few people have been responsible for the widespread circulation of fake news while automated bots are increasingly deployed to achieve this. Most often, the distribution of fake news is driven by individuals or companies who are seeking financial or political gain.
In the first stage of our research (2017-2018) we partnered with Crinkling News to carry out a national survey. We found that most young Australians (aged 8-16 years) value news and consume it regularly. However, most don't know how to spot fake news – yet they are not receiving news media literacy training at school. Young Australians also have very low levels of trust in news media organisations: they trust their family and teachers far more as news sources.
In current stage of our research (Phase 2, 2019-2020) we worked with Museum of Australian Democracy (MoAD) to develop the news media literacy of young Australians. This project is supporting and complements a new exhibition at MoAD titled, Truth Power and a Free Press.This project was funded by MoAD, Google Australia, Western Sydney University and Queensland University of Technology with in-kind support from ABC Education.
The project activities include:
We are now working on Phase 3 of this research where we are working with the Australian Media Literacy Alliance to research, support and advance the media literacy of all Australians.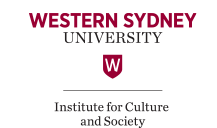 <!-noindex->