Experts Wade Into World Water Day Discussions
Experts Wade Into World Water Day Discussions
The Institute for Culture and Society's Professor Gay Hawkins and Dr Jessica Weir join other Western Sydney University experts to share their views on World Water Day.
---
World Water Day – held on 22 March every year – is about focusing attention on the importance of water.
The theme for World Water Day 2018 is 'Nature for Water' – exploring nature-based solutions to the water challenges we face in the 21st century.
A range of Western Sydney University experts have come together to share their views on water sustainability and what it will take to ensure that the 2.1 billion people living on the planet have access to safe drinking water.
The challenges posed by bottled water
Professor Gay Hawkins from the Institute for Culture and Society at Western Sydney University says water is a common good that must be carefully managed and shared for the benefit of all.
"One of the biggest challenges facing access to safe water in the future is the phenomenal growth in bottled water markets around the world. This is one of the most unsustainable ways to deliver potable water and is threatening many natural sources of supply," says Professor Hawkins.
Professor Hawkins' research shows that investing in strong water governance and building public trust is essential to the future of this precious resource.
"Bottled water markets are growing fastest in places where safe public infrastructure is not developed or is in steady decline, leading to a loss of trust in the water supply," says Professor Hawkins.
She highlights Sydney Water as an organisation that has worked hard to build trust in a safe and efficient public water utility.
"Sydney Water have run campaigns promoting the benefits of tap water and also celebrating Sydney's magnificent water catchment as a shared common resource. These are powerful examples of how the future of water depends on trust in utilities, careful management and community engagement."
The importance of respect for nature
Dr Jessica Weir from the Institute for Culture and Society at Western Sydney University says treating nature with respect is essential to ensuring we have access to fresh water supplies into the future.
"The extraordinary water cycle traverses the globe, carves out landscapes, and flows through us all. It is powerful and intimate. Water connects our histories, cultures and stories," says Dr Weir.
Dr Weir says any decisions about fresh water should be taken very seriously.
"To protect our safe drinking water, we need to establish more respectful terms of engagement with fresh water ecologies, and respectfully consider water for what it is: a key, life-sustaining force," says Dr Weir.
"We also need to understand that, as humans, we are not simply taking water from nature for our personal/discrete use – we are living within the water cycle, and are dependent on nature for survival."
Groundwater: An invisible resource under threat
Basant Maheshwari, Professor of Water, Environment and Sustainability within the School of Science and Health at Western Sydney University, says water management needs to be considered in any urban development to ensure that cities remain liveable.
"Government policies need to be modified, to ensure that adequate attention is given to water and food security issues," says Professor Maheshwari.
Professor Maheshwari says, in many developing and developed countries, the management of groundwater is a significant issue.
"When groundwater is pumped in excess of yearly recharge, it threatens drinking water supplies, food production and livelihood of people," says Professor Maheshwari.
"However groundwater is an invisible resource, and as such it is difficult to monitor water levels and track where the water is flowing – which makes regulation problematic."
Drawing on the outcomes of a study in India, Professor Maheshwari says there is a potential to achieve a sustainable future for groundwater resources through participatory, village level monitoring and management.
Future cities will more heavily rely on treated sewage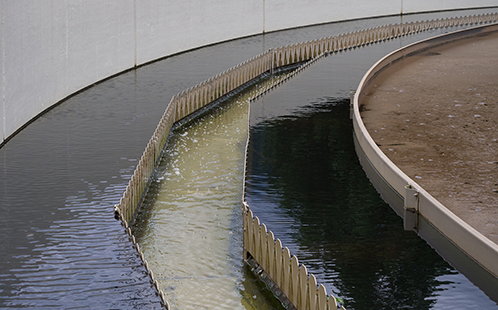 Unless cities get smart about conserving their natural water sources, cities are likely to rely more heavily on recycled sewage in the future.
Dr Ian Wright from the School of Science and Health at Western Sydney University says drinking recycled sewage is a very confronting topic. But once you get past the 'yuck factor', it's clear that there is a great potential for treated sewage to supplement existing urban water supplies.
"Many Australian sewage treatment facilities already discharge their effluent into the dams, rivers or reservoirs. The water is blended into a natural water source and undergoes further treatment before it is used for drinking water. This is referred to as 'indirect potable reuse' – and is very common," says Dr Wright.
"No Australian cities currently use 'direct potable reuse' – which is when a city's water is directly sourced from a sewage treatment facility. But it will be the way of the future, if measures aren't put in place to account for the country's booming population."
Greater Sydney is forecast to gain another 1.74 million residents in the next 18 years. Dr Wright says the region's main waterways – such as the Hawkesbury-Nepean River – may not be able to cope with the extra treated sewage and urban runoff that will flow into the river systems as a result.
"The river should not take more sewage effluent. Instead, pipe systems should take the recycled sewage to all new developments, for use in gardens and toilet flushing – which would relieve some of the pressure on the increasing demand for drinking water."
Harness stormwater in urban areas
Dr Dharma Hagare, a Senior Lecturer in Environmental, Sustainability and Risk Engineering within the School of Computing, Engineering and Mathematics, is part of a research team that is improving the capacity of urban centres to source and store their own water.

"The research team is developing a broader understanding of the processes that are involved in the loss and consumptive uses of water, and is developing optimal strategies to minimise losses and increase the efficiencies of consumptive uses," says Dr Hagare.

Dr Hagare says urban centres are heavily reliant on imported water. However, if there was a means to source and store water from within urban centres – such as through the collection of storm water in aquifers – the need for imported water would significantly reduce.

"If rainwater and stormwater were properly harvested and utilised along with treated wastewater, the demand for imported water would reduce and the sustainability and liveability of urban centres would significantly improve," says Dr Hagare.

Posted: 22 March 2018

Photos: Pixabay

<!-noindex->