Exploring New Regionalisms at the 'Flying University'
Exploring New Regionalisms at the 'Flying University'
By Kearrin Sims
October 1 2013
From 16-19 September I travelled to Leipzig University, Germany, to attend the fourth Flying University of Transnational Humanities (FUTH). The FUTH is an annual summer school and year-round online forum for researchers and graduate students who are interested in the transnational paradigm of humanistic inquiry.
This year's event was focused on the theme of 'New Regionalisms', and was co-convened by the Research Institute of Comparative History and Culture, Hanyang University, Seoul, and the Graduate Centre for Humanities and Social Sciences of the Research Academy Leipzig. Drawing together more than thirty scholars from Australia, East Asia, the United States and a number of European nations, the FUTH sought to promote a transcultural, transdisciplinary, and transinstitutional analysis of new forms of regional integration and exchange.
With such a diversity of scholars, presentations for the event examined a multitude of research subjects, with topics ranging from a historical analysis of 'Transnational Anti-Communism in Cold War East Asia' (Matthew Wright, UCLA) to the 'Regulation of Transnational Crime in Africa' (Nicholas Dietrich, Leipzig University), and 'New Regionalisms in Higher Education' (Claudia Baumann, Leipzig University). One particularly interesting presentation was Professor Naoki Sakai's discussion 'On Civilizational Transference: on the Discourse of the West and the Rest'. In a discussion that provided a fascinating launch point for further debates, Professor Sakai examined discursive formations of 'Asia' and 'the West', suggesting that the designation 'Asia' is itself inherently Eurocentric and that "as long as it remains based upon the dichotomy of the West and the Rest, identity politics for Asia preserves, instead of rejecting or undermining, the historical conditions of colonial modernity."
A second presentation of note was ICS PhD Candidate Giulia Dal Maso's work on 'New Regionalism in Financial Education: Chinese Returnees from Australia in the Shanghai Financial Market'. Drawing on her extensive ethnographic research and numerous interviews in Shanghai, Dal Maso discussed the positionality of Chinese students who studied in Australia and then returned to China for employment. She suggested that time spent studying in Australia is not providing Chinese students with the employment prospects that an international education is expected to deliver. Rather, Dal Maso proposed that local socio-cultural practices of Guangxi remain far more important for obtaining work within Shanghai's financial sector.
In my own paper 'New (?) Geographies of a Rising Asia: The Greater Mekong Subregion' I explored two key themes. Firstly, I addressed the various ways in which the subregion may be conceptualised as a regional entity (politically, economically, culturally, etc) and, secondly, I provided some discussion of the implications of new forms of regional connectivity for the residents of the subregion. With a focus on the Asian Development Bank's (ADB) role in drawing the region together, I argued that current processes of connectivity within the Greater Mekong Subregion are legitimised through discourses of development and poverty alleviation. However, I also suggested that the ADB approach to regionalism is driven by a technocratic neoliberal approach to development that has given inconsiderate consideration to the socio-cultural implications of enhanced regional infrastructure and trade.
Overall, the event provided an insightful analysis of regionalism and regionalisation within a diversity of contexts. Building on the transcultural, transdisciplinary and transinstitutional backgrounds of the research participants, the FUTH fostered scholarly dialogue of an impressive analytical breadth. All those that were involved in the coordination of the program deserve to be commended for their efforts. The event provided a valuable opportunity to reflect on my research and to build new scholarly relationships with other researchers in my field. I am thankful to both ICS and the FUTH coordinators for providing the funding assistance that allowed me to be a part of the program.
This was also my first time travelling to Germany and beyond the conference I had an enjoyable time exploring the two cities of Berlin and Leipzig. The images below provide a snapshot of my experiences with German life beyond the walls of academia.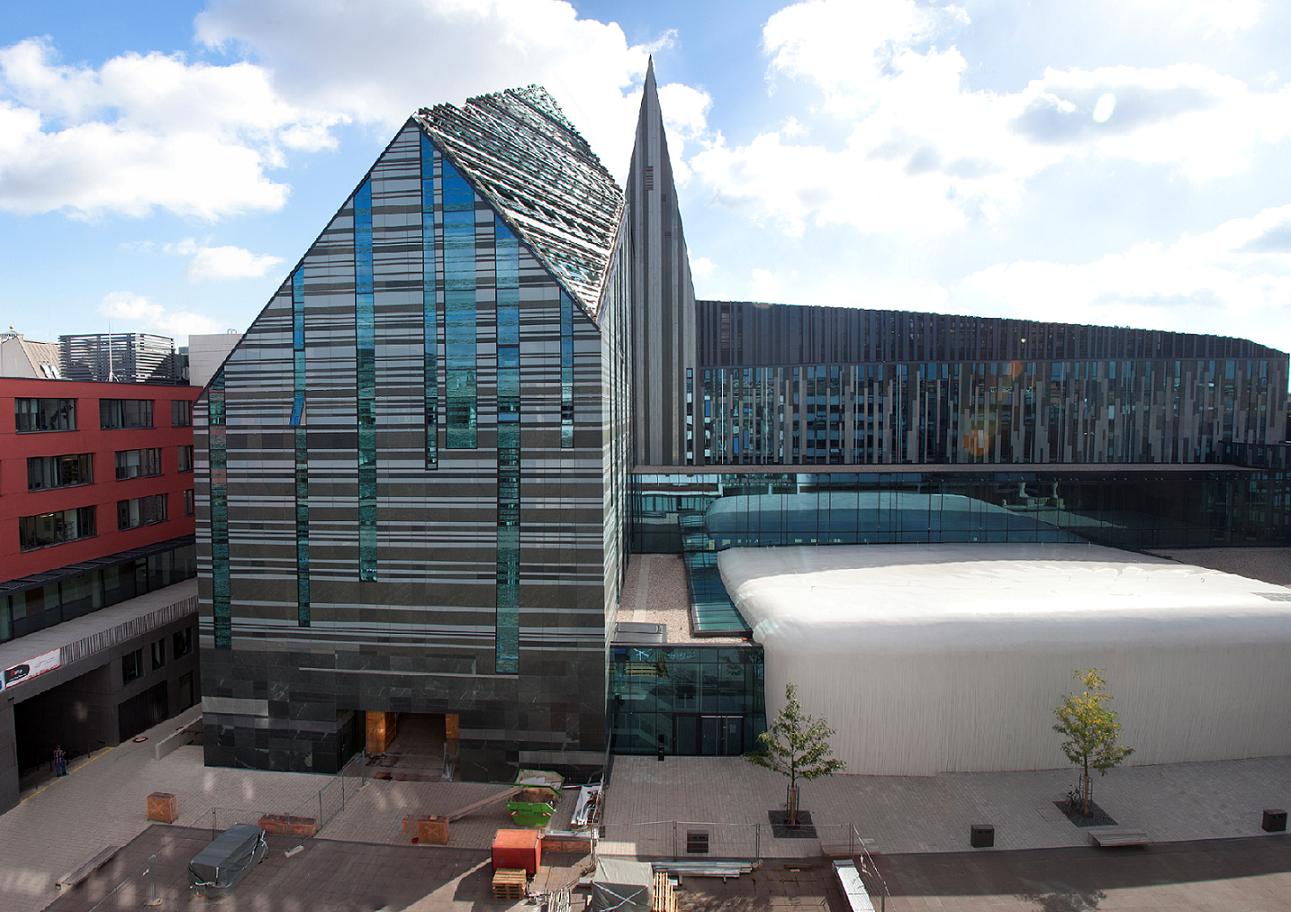 <!-noindex-> <!-endnoindex->