Use space to open navigation items

You can search for courses, events, people, and anything else.
The health, safety and wellbeing of students, staff and our communities are our highest priority.
Western Sydney University is guided by Australian Government and health authority advice, and we are taking all necessary precautions to ensure the safety of our community. 
The ninth Western Sydney University Sculpture Award and Exhibition will take place from 7 May – 6 June 2021.

Mark Booth
Jennifer Cochrane
Chris Edwards
Merran Esson
Harrie Fasher
John Fitzmaurice
Jim Flook
Martin George
Akira Kamada
Bec Litvan
Ludwig Mlcek
Ingrid Morley
Vlasé Nikoleski
Denese Oates
John Petrie
Kirsteen Pieterse
Louis Pratt
Sasha Reid
Samantha Stephenson
Jayanto Tan
Arthur Wicks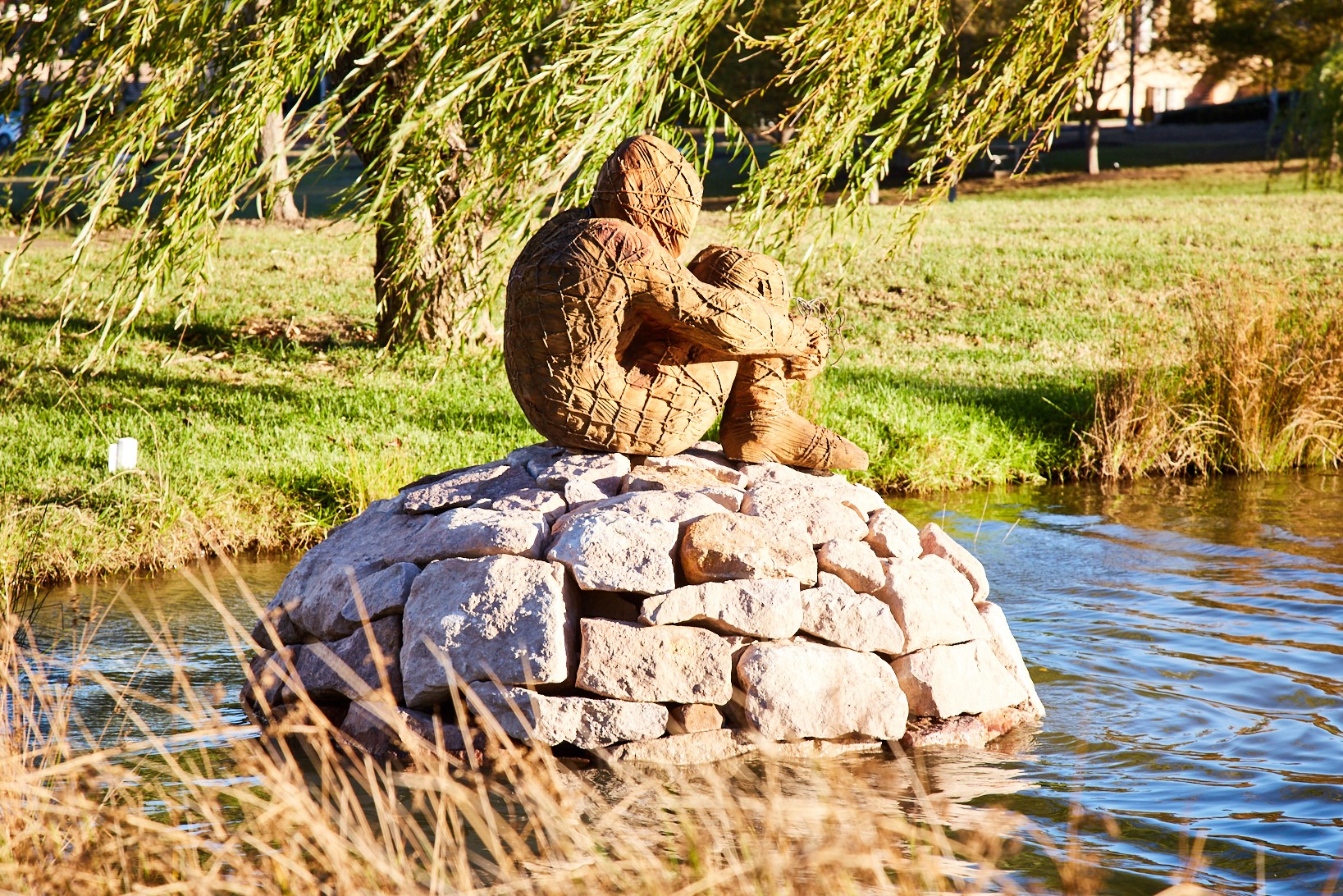 2018 Landcom People's Choice Award Winner, Gimme Shelter by Michael Purdy
Landcom People's Choice Award
Our sponsor, Landcom, is again offering a $5,000 cash prize for this year's People's Choice Award. 
During our exhibition, you can cast your vote for the Landcom People's Choice Award for 2021. The winner will be announced at the end of the Sculpture Exhibition.
Judging will be on the basis of the number of votes a sculpture receives via a ballot, open to the public throughout the duration of the exhibition. The sculpture that has the most votes by the end of the exhibition will be awarded the Landcom People's Choice Award.
One vote per visitor to the exhibition on an individual voting form produced and provided by the University, will be considered a valid vote. Voting is to be carried out by an individual whilst onsite and put into the ballot box located at the information tent. Any photocopied forms distributed by artists will not be considered as valid votes.