Research success
A joint study by researchers from the Chinese University of Hong Kong, Hong Kong Polytechnic University, and Western Sydney University have uncovered the complex workings of the human nervous system which control our ability to run.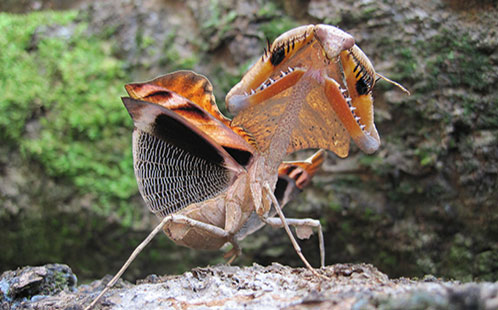 A new study has for the first time illuminated the evolutionary history of the bizarre anti-predator defence deployed by the praying mantis.


Western Sydney University researchers have partnered with South Western Sydney Local Health District on a new project, Tackling the Challenge: Talking Men's Health.

Western Sydney University design and water researchers have combined art and science in an outdoor education day for Forest Lodge Public School students, who participated in The Painted River Project.
In a new report, researchers from the University of Melbourne and Western Sydney University have found complex social and economic factors are impacting on the wellbeing of mobile workers.

Researchers in the Which Plant Where project based at Western Sydney University have assessed urban tree species to select species that are more likely to cope with heat and drought as they mature.

A Western researcher has compared the potential health implications of COVID-19 for newborn babies, against the impact of being separated from their mother.
A pilot study of one of Australia's most elusive creatures, the platypus, has revealed they are living in unlikely, urban locations in Sydney.
Previous --- Page 8 of 35 --- Next