WELCOME TO WESTERN
Welcome to Western Sydney University The College Undergraduate Certificate Programs online Orientation. Orientation is one of the first steps in your Unlimited journey. Take this opportunity to find out more information about your course, learn about the support services we offer, meet some of your teachers and fellow students, or just explore your new campus a bit more.
To help you learn remotely, many of our support services are available online including the Library, IT, Student Central and Wellbeing Services.
We look forward to meeting you in your Orientation Session. To ensure you get the most out of your session and are ready to commence your studies, make sure you watch this video and follow the Orientation steps.

GET THE MOST OUT OF YOUR ORIENTATION
1) Take the first step in being ready for The College by accepting your offer and activating your account.
2) Plan your enrolment and watch the video playlist to be guided through the steps of enrolment.
3) See the many support services Western has to offer to ensure your transition to The College runs smoothly.
4) Find out about our clubs, societies and support services to learn more about student life.
5) Any questions? Contact our Course Information Centre on study@westernsydney.edu.au or 1300 897 669 or chat now.
Acknowledgement of Country
With respect for Aboriginal cultural protocol and out of recognition that its campuses occupy their traditional lands, Western Sydney University acknowledges the Darug, Eora, Dharawal (also referred to as Tharawal) and Wiradjuri peoples and thanks them for their support of its work in their lands in Greater Western Sydney and beyond.
Your orientation session
In your orientation session you will find out more about your course. You will also have an opportunity to meet your academic and fellow students. Ensure you have activated your Western Account before joining the session. 
This session covers the following courses:

---
ONLINE SHORT COURSES - ORIENTATION SESSION
Tuesday, 20 April 2021
5:00pm AEST
Zoom how-to
Zoom is video conferencing software that supports face-to-face meetings online. This means that although you may not be physically in the same room, you can connect and see the faces of classmates, teachers and friends from anywhere in the world! 
Getting started
Zoom is free to download and easy to access from PC's, laptops, tablets and smart phones. Install Zoom via the link below. Once downloaded, you can sign in through your app or online with your Western account email address and password. Ensure you have activated your Western Account before joining the zoom session.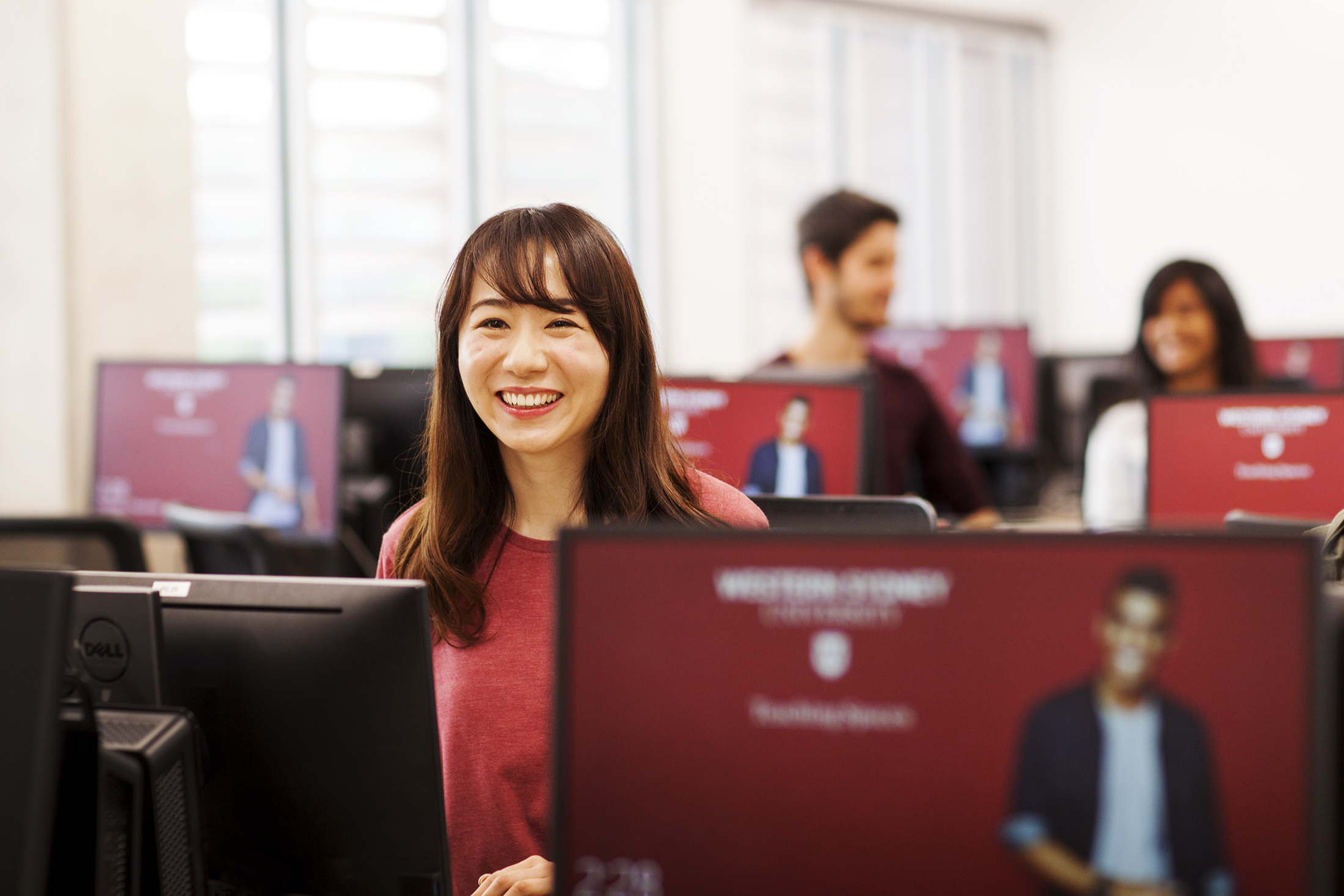 IGNITE: Arrive & Thrive
IGNITE: Arrive & Thrive is an interactive Pod designed for new students to complete before their course commences.  The Pod IGNITES your passion about your chosen course, helps you to unlock your potential, embrace your diversity, and paves the way for you to transition successfully into higher education.
There are four short, interactive and fun modules to prepare you in your academic journey:

Module 1 focuses on helping you to build the important skills of resilience, time and organisational management
Module 2 provides insights into where your chosen course might lead in terms of upskilling or changing your career
Module 3 equips you with the tools to access cutting-edge digital technologies to thrive in any learning environment
Module 4 assists you with organising and completing assessments tailored for academic success
The modules are not required to be completed in any particular order, so you are able to choose first what you think would benefit you the most in order to optimise your learning experience.
Pathways
Find out about pathway options from the Undergraduate Certificates programs to further study.

Important Dates
Below are the important dates that you need to know for your first teaching session at Western Sydney University. Whether you want to know when the term break is to plan a holiday or organise your final examination study schedule, visit the Session Calendar for a printable version. 

---
Block C
26 April – 6 June 2021
Census Date for Block C: Thursday 6 May
Break: 7 June to 20 June 2021

Block D
21 June – 1 August 2021
Census Date for Block D: Thursday 1 July
Break: 2nd August to 15 August 2021

Block E
16 August – 26 September 2021
Census Date for Block E: Thursday 26 August
Break: 27 September to 10 October 2021

Block F
11 October – 21 November 2021
Census Date for Block F: Thursday 21 October
Break: 22nd November to 10 January 2022

Accepting Your Offer
To enrol, you need to activate your student account (called your 'WesternAccount'). This account gives you access to all our online services including My Student Records (MySR) – your online student record, the Library, your student email account and more.
You'll need your Western Student ID number (which we emailed to you together with your offer). If you're having problems finding this, chat with us now.
Student Email
Email is the official communication channel at Western Sydney University. We send important information about your enrolment, exams, results etc to your student email account, not by post, so it's important that you check it regularly - every day if you can or at least twice a week. Your student email address is studentid@student.westernsydney.edu.au.
Enrolment
Enrolling is the first and most important thing you need to do when starting at Western Sydney University. You need to complete your enrolment in My Student Records (MySR).
Enrol online
Follow the steps outlined to complete your enrolment, select units and receive your Student ID card.

Student ID Cards
Students can now apply for their Student ID card to be posted to them by following these steps:

Please view the getting your new Student ID Card document for photo guidelines and acceptable documentation.
Offshore International Students do not need to undertake the Student ID Card process while overseas. You can get your Student ID Card once you arrive in Australia.

WE'RE HERE TO ANSWER ALL YOUR QUESTIONS
Student services
At Western Sydney University, the welfare of our students is our number one priority. That's why we happily provide multiple support services to ensure your transition to university goes smoothly.

Student life
As a student at Western Sydney University, you become part of a dynamic, thriving and culturally rich community.
There are diverse opportunities for sport and recreation, entertainment, going out and engaging with the community – both on and off campus. From the ultra-modern and high-tech to more serene, pastoral environments, each of our campuses is different – but all are friendly, multicultural and inclusive.
Our on-campus facilities include libraries, computer laboratories, innovative social learning spaces, wireless internet, cafes, bars, gyms, sporting grounds, tennis courts, and lots of open space to hang out in.