Western and Northcott join forces to create jobs, retrain displaced workers, and fill critical disability care roles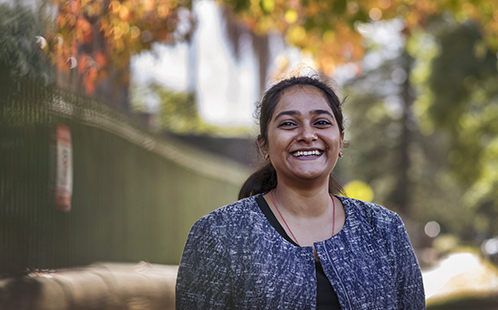 Western Sydney University and Northcott are working together to rapidly upskill, retrain and employ displaced workers, and address critical gaps in disability care brought on by the COVID-19 health crisis.
Dr Nicolene Murdoch, Chief Executive Officer of the University's pathways provider The College, said Northcott was consulted on the range of training opportunities and short courses being developed in response to the Australian Government's Higher Education Relief Package.
"When we spoke to Northcott, it was apparent that COVID-19 had dramatically impacted the disability care sector. They needed a quick solution to identify and train suitable workers and place them in jobs as soon as possible," said Dr Murdoch.
Kerry Stubbs, CEO of Northcott and Deputy Chancellor of Western Sydney University, said the two organisations worked together to create new 'Support Assistant' positions,(opens in a new window) complete with a tailored four-week training program to be delivered by The College.
In addition to the 12 short courses (opens in a new window) that began this month as part of the Higher Education Relief Package, the University is also delivering, free-of-charge, the training program for Northcott workers.
"Since we began advertising the new positions, we've had an overwhelming response. 14 new Support Assistants have already been recruited. Many are displaced workers whose previous careers include a pastry chef, travel agent and massage therapist," said Ms Stubbs.
"Thanks to this partnership, we have been able to identify people who have lost their jobs as a result of COVID-19, provide them with training and employment, and place them in roles that will relieve pressure on our existing staff."
One such worker is Priya Sundaram – a qualified pastry chef who lost her job in a Sydney restaurant, and will this week commence training for her new role at Northcott.
"When the lock-down happened, I was suddenly stuck at home all on my own. I didn't know what to do," said Priya.
"When I saw a job advertised for a Support Assistant at Northcott, the puzzle pieces started falling into place… I think this new role will be a great new start for me. Maybe I'll be able to keep studying, and make this my career."
Vice-Chancellor and President of Western Sydney University, Professor Barney Glover AO, said the initiative is representative of the University's agility; its strong connections with local business and industry; and its unwavering commitment to serving the communities of Greater Western Sydney.
"For more than 30 years, Western Sydney University has been a national leader in opening up access and developing innovative pathways to higher education for people from diverse educational backgrounds," said Professor Glover.
"When the Australian Government announced the Higher Education Relief Package, we did not hesitate. We answered the Government's call, and are committed to doing our part to address the workforce challenges that our nation is now facing.
"I am immensely proud that – in the face of the many challenges presented by the global health crisis – we are still able to so fully deliver on our University mission, and use our strengths and resources as a provider of world-class higher education to provide such a critical, grass-roots service to the community."
ENDS
28 May 2020
Photo: Sally Tsoutas
Latest News
Professional golf – and increasingly world sport – is caught in a sand trap. Not the familiar hazard between fairway and green, but the Middle Eastern desert producing enormous quantities of fossil fuels.
TikTok is one of the most prevalent social media platforms for trend-setting and trend-spotting – particularly within the relationship space.
Beneath our feet, remarkable networks of fungal filaments stretch out in all directions.

<!-noindex->