Revolutionising Dementia Care
A new model of dementia care led by Western Sydney University is set to revolutionise diagnosis, treatment, and care for people with a decline in their memory and thinking. The 360-degree care model – designed for the proposed South-Western Sydney Memory Clinic – focuses on rapid diagnosis of cognitive impairment, supporting people to stay at home for longer, and keeping them out of hospitals and doctors' waiting rooms.
Co-created with the community, policy makers, GPs, South Western Sydney Local Health District and Primary Health Network, the model of care is designed to efficiently connect people with a diagnosis of dementia with treatments, and support that can change lives. According to a lead researcher on the project Dr Genevieve Steiner, an NHMRC-ARC Dementia Research Development Fellow based at NICM Health Research Institute, the new model provides a major shift in treating patients on the 'memory illness journey.'
"Currently, it is common for a definitive diagnosis of dementia to take up to five years in Australia, with numerous visits to GPs and specialists. People with dementia are often left to decline with unsupported home care and then transitioned into nursing homes. At the moment, dementia care is also largely reactive and crisis-driven, and the coordination between GPs, hospitals, and community-based services is fragmented.
"Our new model of care will work with GPs and the community to give patients access to a one-stop-shop at the first sign of cognitive impairment. Here they will have access to leading clinicians including neurologists, geriatricians, and allied health workers – enabling a fast, accurate diagnosis, access to treatments and new clinical trials, and importantly, coordinated care to help them navigate through the system on their dementia journey.
Beyond this, the new 'memory illness journey' will include counselling and education services, the development of a coordinated care plan, and will ensure the provision of the information and support people with dementia and their families need to inspire hope for a future in which their diagnosis isn't the end of their lives," says Dr Steiner.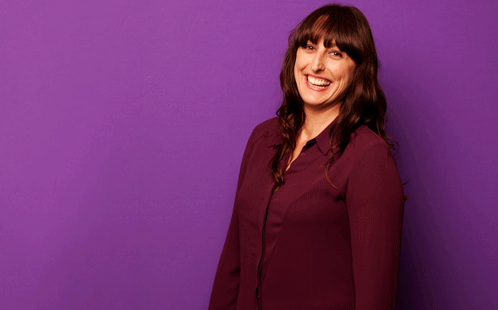 As part of the new model, research and education will also be embedded within the Clinic. Led by Western Sydney University, the program will create a new generation of healthcare professionals able to improve care for the community, and lead innovative research – in collaboration with NSW Health, South Western Sydney Local Health District, South Western Sydney Primary Health Network, primary care providers, specialist clinicians, and aged care service providers – set to make an impact on clinical care, diagnosis, and treatments.
With 1.2 million Australians expected to be diagnosed with dementia by 2056, Dr Steiner says a fast diagnosis and early intervention is crucial. 
"It we don't do something now, it will only get worse. Early intervention is crucial and our innovative, cost-effective model of care is set to make huge difference for people with dementia and their families," says Dr Steiner.
This is an example of research making an impact – the focus of the 2018 Town & Gown Gala Dinner, supported by gold sponsors Brydens Lawyers, Charter Hall and PwC Australia.
ENDS
10 October 2018
Latest News
This article discusses colonial violence against First Nations peoples. There is reference to people who are now deceased.

Western Sydney University announces the departure of Leanne Smith, Executive Director of the Whitlam Institute, and congratulates her on her appointment as the new Chief Executive of the Australian Human Rights Commission.

To better support over 8,000 people living with dementia in the Canterbury-Bankstown region, Western will lead new research exploring the lived experiences of people with dementia and the city's infrastructure.

<!-noindex->