Western Sydney University partners with Giants Netball
Western Sydney University is proud to announce an extension of its relationship with the GIANTS brand to now include GIANTS Netball. The University has been a partner of the GIANTS across AFL and NEAFL in recent years, and now also adds GIANTS AFL Women's team and GIANTS Netball to the relationship.
The sponsorship will see Netball NSW, who owns and manages GIANTS Netball, and the University team up for the next three seasons to 2019.
Western Sydney University is the only partner to have a presence across all three GIANTS teams – AFL, AFLW and Netball. The University and Netball NSW will work together on a wide range of initiatives across the areas of education, health and community, including the development of a 'Women in Sport' event and internship programs for students.
Vice-Chancellor Professor Barney Glover says the exciting relationship provides benefit to both partners, with the popularity of netball and women's sport at an all-time high.
"We are delighted to partner with GIANTS Netball and the GIANTS AFLW team in this year's successful entry into the national league. The University, GIANTS Netball and GIANTS AFLW team share the same pride, energy and passion for Western Sydney – the fastest growing region in Australia," says Professor Glover.
"Partnerships such as these are about promoting the value of both education and a healthy lifestyle in our community.
"We are also giving our students and staff a chance to connect with elite sporting organisations to research and obtain industry experience, and providing these athletes the opportunity to further their higher education – either while they are playing, or following retirement from their sporting career."
Latest News
One group at particular risk of Group B streptococcal (GBS), is newborn babies, who may pick up GBS from their mother's vaginal tract during childbirth.

Western Sydney University is pleased to welcome criminology researcher and Tharawal and Yorta Yorta woman, Robyn Oxley to the School of Social Sciences.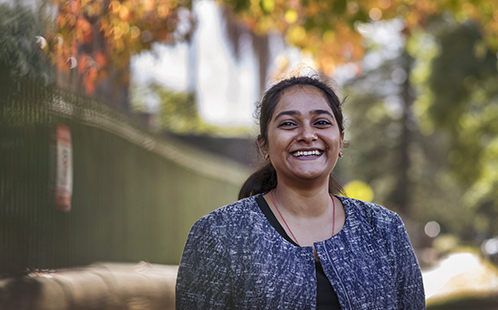 Western Sydney University and Northcott are working together to rapidly upskill, retrain and employ displaced workers, and address critical gaps in disability care brought on by the COVID-19 health crisis.
<!-noindex->