ICS public Conversation series examines the future of smart cities
In an era of rising house prices, mass migration and integrated digital technology, our cities and homes are undergoing rapid changes. But how will these changes affect our day to day lives, and will the projected benefits be shared by those locked out of the property market, or on the margins of our communities?
To discuss these themes, a series of lively public conversations will take place at the Institute of Culture and Society at Western Sydney University.
Hosted at the University's cutting-edge Parramatta CBD campus, Conversations for the Future/City will run Thursday evenings at 6pm from mid May, with the public invited to join these important discussions.
Playground Politics and the Migrant Experience Today, Thursday 18 May 2017
Migrants and their families are left navigating service gaps, often in communities increasingly unsupported by government services. Yet communities have stepped up in extraordinary and innovative ways. Dr Shanthi Robertson (Senior Research Fellow, Institute for Culture and Society) and Dorothy Hoddinott (Principal, Holroyd High School and 2014 winner of the Human Rights medal) will discuss the Australian migration experiences from the schoolyard to the university.
Can We Afford Not to Build Liveable Cities? Thursday 25 May 2017
Recently, public debate about housing has been increasingly dominated by the language of assets and markets; but what other forms of value does the house hold?
Dr Louise Crabtree (Senior Research Fellow, Institute for Culture and Society) and Lucy Burgmann (State Manager NSW, Community Housing Ltd) will discuss the merits of affordable housing, and how we can achieve it.
Smart Cities Are a No-brainer, Thursday 1 June 2017
Cities everywhere have been jumping on the 'smart city' bandwagon, but it is unclear what this actually means, and where it is taking us. To expand on the terrain and to unpack the buzzwords, join us for a lively conversation with Dr Sarah Barns (Senior Research Fellow, Institute for Culture and Society) and Kati Westlake (Senior Manager, Urban Design, Sydney Metro, Transport for NSW).
ENDS.
9 May 2017
Latest News
One group at particular risk of Group B streptococcal (GBS), is newborn babies, who may pick up GBS from their mother's vaginal tract during childbirth.

Western Sydney University is pleased to welcome criminology researcher and Tharawal and Yorta Yorta woman, Robyn Oxley to the School of Social Sciences.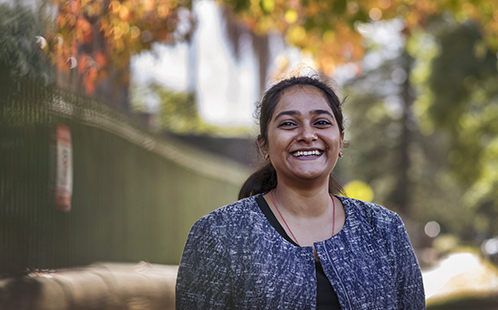 Western Sydney University and Northcott are working together to rapidly upskill, retrain and employ displaced workers, and address critical gaps in disability care brought on by the COVID-19 health crisis.
<!-noindex->