UWS jumps into Australia's top ten in latest global rankings

The international recognition continues for the University of Western Sydney, with UWS coming 10th in Australia and 259th in the world in the latest Leiden rankings for 2015.
The Leiden rankings are administered by the Centre for Science and Technology Studies (CWTS) at Leiden University in the Netherlands. They measure the impact of scientific research publications and collaborations, offering insights into the performance of 750 major universities across the world.
The rankings analysis looks at many aspects of universities' research output, with a strong focus on bibliometric indicators that measure the proportion of universities' scientific research papers that are highly cited around the world.
From 2010 to 2013, UWS had 1344 scientific papers published, with 10.8 per cent published in the top 10 per cent internationally in their respective fields.
The University's rankings this year are a solid improvement on the 2014 results, where UWS was 15th nationally, and 343rd in the world.
In particular, UWS performed strongly in the categories of Life and Earth Sciences in which it was ranked 3rd in Australia and 107th internationally; and Social Sciences and Humanities, where it came 9th in Australia and 263rd internationally.
Vice-Chancellor, Professor Barney Glover, says these latest rankings are further evidence of the University's world-class research capabilities.
"These Leiden rankings are further good news for UWS, following similarly strong results in other recent world rankings systems," says Professor Glover.
"The University has been making consistent improvement in the Leiden rankings since 2006, which illustrates the depth and quality of the University's scientific research.
"I congratulate all the researchers as well as the professional staff who have supported this outstanding effort."
29 May 2015
Media Contact: Amanda Whibley, Media Manager
Latest News
One group at particular risk of Group B streptococcal (GBS), is newborn babies, who may pick up GBS from their mother's vaginal tract during childbirth.

Western Sydney University is pleased to welcome criminology researcher and Tharawal and Yorta Yorta woman, Robyn Oxley to the School of Social Sciences.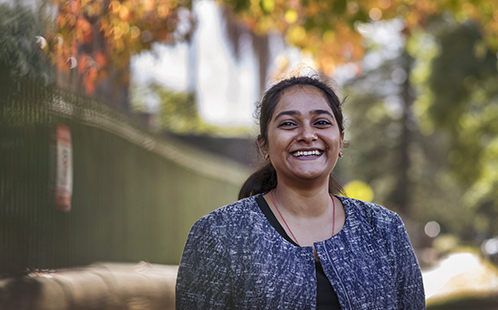 Western Sydney University and Northcott are working together to rapidly upskill, retrain and employ displaced workers, and address critical gaps in disability care brought on by the COVID-19 health crisis.
<!-noindex->