Two WSU researchers awarded prestigious Young Tall Poppy Science Awards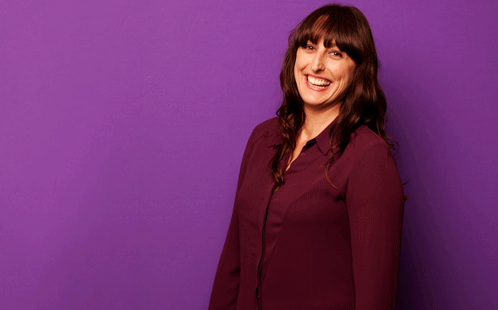 Dr Genevieve Steiner
Two Western Sydney University researchers, Dr Kate Umbers and Dr Genevieve Steiner, have been awarded the prestigious 2018 Young Tall Poppy Science Award – presented to Australia's leading young scientific researchers and communicators.
The Award, presented by the Australian Institute of Policy and Science (AIPS), recognises excellence in early career research, alongside a passion and capacity to communicate science to the community.
Dr Genevieve Steiner is a cognitive neuroscientist from the NICM Health Research Institute and the University's Translational Health Research Institute (THRI). She is a rapidly rising star in the field of dementia research; the aim of her work being to improve the health outcomes of older adults at risk of cognitive decline.
A NHMRC-ARC Dementia Research Development Fellow, Dr Steiner leads NICM Health Research Institute's Clinical Laboratory, is President of the Australasian Society for Psychophysiology, and Deputy Director of the Sydney Partnership for Health, Education, Research, and Enterprise (SPHERE) Age and Ageing Clinical Academic Group. Dr Steiner was nominated for the Award by international dementia prevention expert Professor Kaarin Anstey from Neuroscience Research Australia (NeuRA).
Dr Steiner says she was thrilled to win a Young Tall Poppy Science Award, naming it a 'highlight of her career.'
"I was so excited to find out that I had won a Young Tall Poppy Science Award. Science communication and community engagement is one of the most fun, rewarding, and important aspects of my work as a cognitive neuroscientist. It allows me to raise awareness of dementia – the greatest cause of disability in older Australians – and what we can do to reduce our risk," says Dr Steiner.
"I am passionate about neuroscience – who doesn't find the brain cool?! – and my research, which explores new ways to prevent, diagnose, and treat dementia. I think that as scientists, we have a civil duty to not only conduct excellent research, but to engage with the community about what we do and why it is important.
"I hope that my enthusiasm encourages and inspires the next generation of bright young minds to explore a career pathway in science."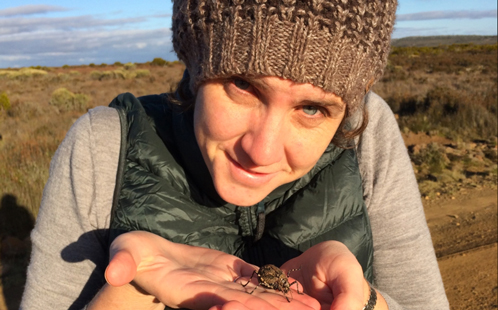 Dr Kate Umbers
Dr Kate Umbers from the School of Science and Health is a rising star in the field of Zoology and strong supporter of women in STEM. She is passionate about the natural history of animals, and eager to encourage people to go outside and explore the real-life mysteries of Australia. Her research showcases the charismatic fauna of our high-country both in conservation projects, and by discovering and communicating the inspiring natural history stories of the animals that live there.
From 2015 Kate has been a Lecturer in Zoology at Western Sydney University's Hawkesbury campus where she is active in both teaching and research. In 2017, Dr Umber was named a Science and Technology Australia Superstar of STEM and was awarded an Australian Research Council (ARC) Discovery Early Career Researcher Award (DECRA). She is also Vice President of Membership Communications for the Ecological Society of Australia, Social Media Editor for the Behavioral Ecology journal, and on the board of the Invertebrate Conservation Council. Dr Umber is currently on maternity leave.
Deputy Vice-Chancellor and Vice President (Research and Innovation) Professor Deborah Sweeney says she is delighted that both researchers have been recognised with a Young Tall Poppy Science Award.
"Both are exceptional young scientists and role models with impressive scientific track records, but perhaps most importantly have enormous passion not only for their science but for communicating and sharing what they do with the community," says Professor Sweeney.
"Their passion is infectious. It's great to see these two young women recognised. They will be tremendous ambassadors for Western Sydney University as well as the Tall Poppy program as they engage in activities to promote study and careers in science among school students and teachers as well as an understanding and appreciation of science in the broader community."
The winners of Young Tall Poppy Science Awards become science ambassadors amongst young people and engage with school students to encourage them to take up science-based careers. They also host seminars, public lectures and conduct workshops to train primary and high school teachers in new ways to present science to children.
ENDS
17 August 2018
Latest News
Higher education has long been associated with the promise of a good life. Participation, however, has no guarantees.

Researchers at Western Sydney University have found that male superb lyrebirds create an astonishing acoustic illusion of a flock of alarm-calling birds.
Charter Hall Group, Western Sydney University, and the University of New South Wales have celebrated the topping out of their $300 million world-class 'Engineering Innovation Hub' development at 6 Hassall Street in Parramatta.
<!-noindex->