Research success
Researchers from the MARCS Institute for Brain, Behaviour and Development have published a new research paper and recommended guidelines for music use for people with dementia after a successful trial program.
Western Sydney University researchers have used advanced statistical analysis to better understand how countries are impacted by COVID-19.
A world-first, international study of a common treatment for women with Type 2 diabetes, has found that the drug may also offer a range of health benefits should they become pregnant.
New analysis by Western Sydney University and the ABS, has found under-reporting of hearing impairment is a substantial issue for the Aboriginal and Torres Strait Islander population.

A joint study by researchers from the Chinese University of Hong Kong, Hong Kong Polytechnic University, and Western Sydney University have uncovered the complex workings of the human nervous system which control our ability to run.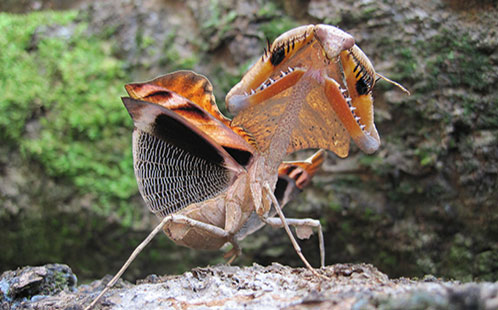 A new study has for the first time illuminated the evolutionary history of the bizarre anti-predator defence deployed by the praying mantis.


Western Sydney University researchers have partnered with South Western Sydney Local Health District on a new project, Tackling the Challenge: Talking Men's Health.

Western Sydney University design and water researchers have combined art and science in an outdoor education day for Forest Lodge Public School students, who participated in The Painted River Project.
Previous --- Page 1 of 28 --- Next