Awards and appointments
Western Sydney University is pleased to announce the appointment of Professor Eileen McLaughlin as the new Dean of the School of Science.
Professor Michelle Trudgett, Pro Vice-Chancellor, Aboriginal and Torres Strait Islander Education, Strategy and Consultation at Western Sydney University, has received a Distinguished Alumni Award from the University of New England.

Western Sydney University has continued to rise in world rankings after being named one of the world's top 300 universities in the prestigious Times Higher Education (THE) World University Rankings for 2019-2020.
Western Sydney University student, Emma Seaman, has become the first female university cyber ambassador for the NSW Cyber Security Innovation Node — a nationally connected hub for cyber capability and innovation.

Western Sydney University is pleased to announce that nominations for the 2020 Women of the West Awards are now open.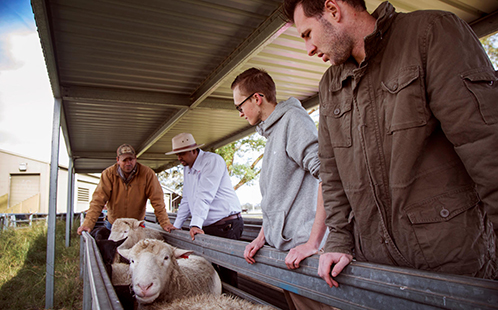 Two Western Sydney University students will take part in a year-long research project exploring how shearing frequency influences reproductive success in merino sheep, after receiving scholarships.
Western Sydney University has welcomed 19 new Advance Higher Education Fellows as part of its partnership with Advance Higher Education.

Western Sydney University is proud to announce that six students have been named inaugural Westpac Young Technologists Scholars, receiving a scholarship valued at up to $25,000 from the Westpac Scholars Trust.

Previous --- Page 1 of 10 --- Next