Report
NEWS LITERACY AND AUSTRALIAN TEACHERS: HOW NEWS MEDIA IS TAUGHT IN THE CLASSROOM
During the period November 2019 to February 2020, we asked Australian school teachers to complete our survey about whether – and how – they teach students about news media in the classroom and 295 teachers responded. Following this, we interviewed 20 of these survey respondents. The purpose of these interviews was to gain additional insights into teachers' thoughts and opinions about teaching news media literacy in their classrooms.
This report presents our key findings from this research. The research shows that Australian teachers believe that teaching students about news media is very important and many are already doing this regularly. However, while almost all teachers who completed our survey said they want to teach students about news media, one third of teachers are not very confident about doing so. The findings demonstrate that many barriers stand in the way of news media literacy education and these will need to be addressed if news media literacy education is to be further developed.
This research was supported with funding from the Museum of Australian Democracy (MoAD), Google Australia, Western Sydney University and Queensland University of Technology.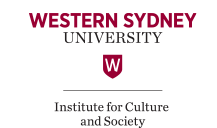 <!-noindex->