Outcomes and Impact
Since 2019 we have achieved the following project outcomes and impacts:
Contributing to Policy
Our research was cited by the ACCC in their Digital Platform Inquiry final report (opens in a new window) in relation to two recommendations to government regarding media literacy. First, the ACCC recommended that the government review how media literacy is taught in schools as part of the National Curriculum Review. Second, that the government invest in media literacy initiatives across the country. We have responded to the Treasury's invitation for submissions to respond to this report.
Our research on young Australians and news media was cited in a discussion paper (opens in a new window) commissioned by ACMA to inform their 2019-20 research program.
National Media Literacy Alliance
As part of this project we initiated discussions among major cultural public institutions to form the Australian Media Literacy Alliance. We believe this Alliance offers the best hope to progress a national strategy to ensure sustainable and effective media literacy education for all Australians.
Analysing the representation of young Australians in the national news
We released our snapshot news media report in September 2019. Key findings have been included in the Truth, Power and a Free Press exhibit at the Museum of Australian Democracy (MoAD). Media attention allowed us to reshape the public debate about young people and the news and the future of news media. As documented here we were interviewed four times by the press and our findings were reported on across 16 media publications including on ABC Radio National Drive program, SBS news online, Crikey and Mumbrella. We were thrilled that most of the reporting journalists interviewed or quoted young people in their articles.
News Champions Forum
This event in Oct 2019 was a great success. The 21 young people who attended were passionate about the news, eager to learn more and excited to take a leading role in national conversations about the future of news. Working with the 21 news champions, ABC Education created a short social video (opens in a new window), a 7-minute piece for the Truth, Power and a Free Press exhibit and this 6-minute event video. The news champions are receiving ongoing mentorship from the event leading partners: ABC Education, Museum of Australian Democracy, Western Sydney University and Queensland University of Technology. They have written for their school newsletters and for ABC Education, delivered talks to students and staff at their schools, appeared in local and national news media.
News Exhibition
We co-developed the "Young People and the News' screen at the Truth, Power and a Free Press exhibit, launched at the Museum of Australian Democracy (MoAD) Nov 14. We are supporting the development of learning materials by MoAD to be launched in 2020.
Focus groups with young people
In partnership with MoAD we implemented two half day workshops/focus groups with Years 5/6 and Year 8 students in May. The workshop gathered student input for our Media Literacy Learning Framework and tested learning materials to understand what media formats young people found most engaging/effective.
Teacher Research Report
We surveyed more than 300 primary and high school teachers and interviewed 20 teachers to understand their experiences and needs in relation to using news in the classroom. Our report was published in May 2020 and it received coverage in a number of education and teacher publications.
Mapping opportunities for news media literacy education across the Australian Curriculum
Using our research Michael Dezuanni wrote 'Use the News' resources for both Media Arts and English for the ABC Education website available here (opens in a new window). We will release additional work from the mapping with a resource for teachers, to be released early next year.
Media Literacy Learning Framework
We are in this process of seeking feedback from a number of public institutions that support media literacy. We will publish an academic article and a 'how-to' use it guide for teachers and content creators in 2020.
Advice to Parents
We published this Conversation article on 3 steps parents can take to support their child's news media literacy. The article was re-printed in more than a dozen publications and it led to a series of media interviews.
European Media Literacy Research Tour
Tanya Notley was based at London School of Economics as a Senior Research Fellow in October. In September she attended UNESCO Global Media International Literacy conference event in Sweden as the Australian Lead Advisory member. Tanya also attended a Finnish Media Literacy event in Helsinki and Google's Global Media Literacy Summit in London. She spent time with leading media education scholars David Buckingham and Sonia Livingstone and with a number of exemplary media literacy initiatives including NewsWise UK (opens in a new window) (a 12 week news literacy course for primary school students) and The Student View (opens in a new window) (an investigative journalism project for high school students from low socio-economic households).
Research and Impact Awards
Tanya Notley won her school's 2019 Research Impact Award for her ongoing work (with Michael Dezuanni) on young people and the news. She won Runner Up in the Western Sydney University 2019 Vice Chancellor's Award for Research Impact.
Survey of more than 1000 young Australians
We surveyed 1069 young Australians aged 8-16 years about their news media practices and experiences. The survey report was released in July 2020 and received widespread media coverage across 90 media stories including in the Sydney Morning Herald, The Age and on Radio National. We wrote this Conversation Article about our key findings.
Project Presentations
We have presented the project at:
Research Creations Symposium, Western Sydney University, Online (Oct 23 2020)
Australian Library and Information Association (ALIA) True or False?: Media literacy for creative, capable and critical thinkers, online (Sept 3 2020)
Youth Studies Conference of Australian, Newcastle (Dec 3 2019)
Panel discussion at Museum of Australian Democracy to launch Truth, Power and a Free Press exhibition on 14 November
Research Creations Forum, Western Sydney University, Parramatta South campus (Oct 25 2019)
Western Sydney University Research and Impact Awards Presentations, Parramatta campus (Oct 22 2019)
London School of Economics, weekly seminar series, UK (Oct 10 2019)
UNESCO Global Media International Literacy conference, Gothenberg, Sweden (Sept 23 2019)
Australia and New Zealand Communication Association (ANZCA) 2019 annual conference, Museum of Australian Democracy (July 7 2019)
Read about our ongoing work here.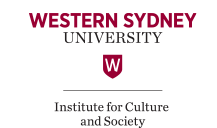 <!-noindex->