Policing and Criminology Careers Expo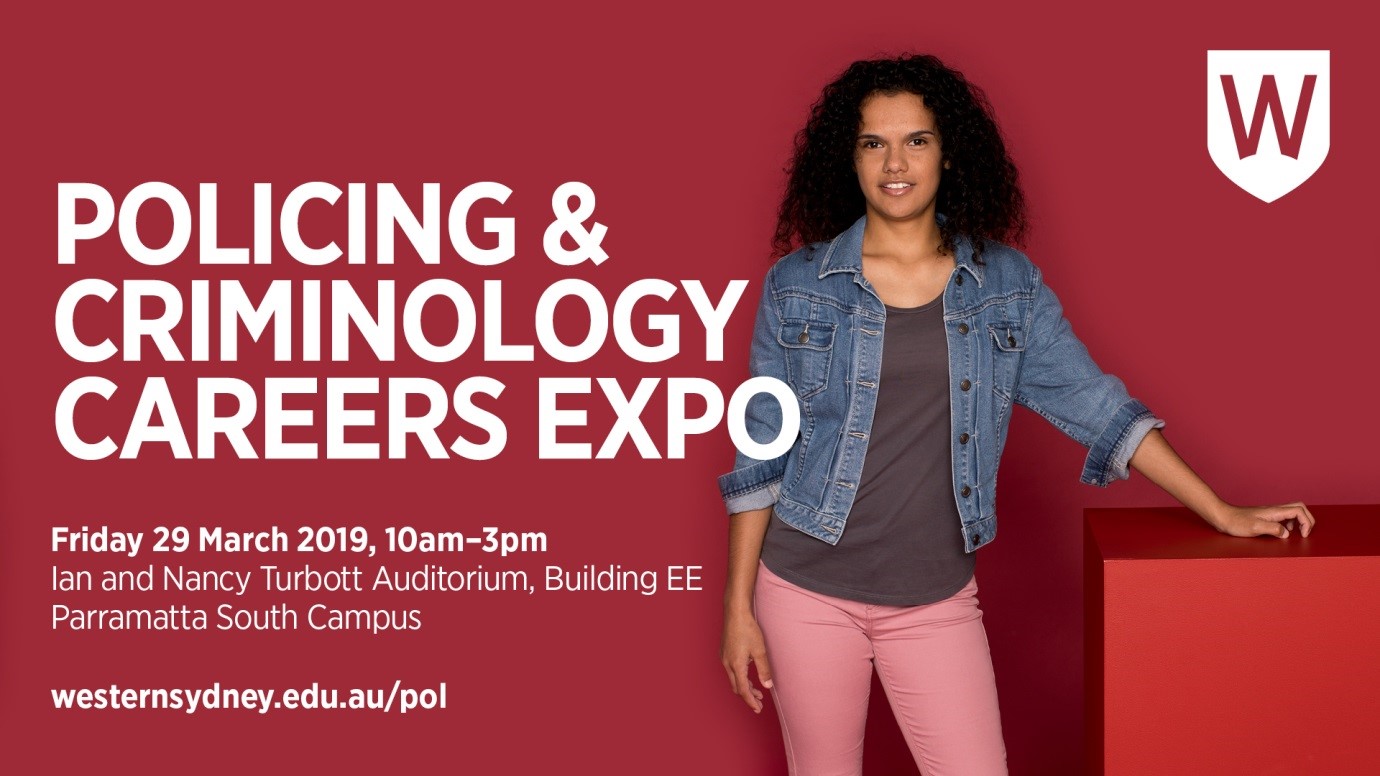 INFORMATION FOR EMPLOYERS
The competition for talent in the marketplace today is intense. Our Policing and Criminology Careers Expo presents organisations and managers with the unique opportunity to meet with students studying or near completion of Policing and Criminology based degrees. This is a great way to meet a large number of potential candidates who are eagerly looking for that next step in their careers.
This event will be well-promoted to our extensive Policing and Criminology student base (currently over 2000 students). Students aren't always aware of the different career avenues they can take with their degree, and this is a fantastic opportunity for employers to talk to students about options they may never had thought about.
EVENT DETAILS
Date

Friday, 29 March 2019

Time

12.00pm - 3pm

Setup

Access to the building for Exhibitor setup is from 11.30am. Exhibitors should bring a single standalone company banner and materials to hand out. One dressed table with the company name on it , and 2 chairs will be provided.

Location

Ian and Nancy Turbott Auditorium
Building EE, Parramatta South Campus

View the Parramatta South Campus map (opens in a new window)
Entrance from Victoria Road

Registration

FREE

Registration includes

1 x Table
1 x Table cloth
Table signage
Assistance with set up and pack up
Parking Permit
Light lunch and refreshments will be provided

Sponsorship Opportunities

Sponsorship opportunities are available for this event. Please contact Karin McKinlay for further details.
EVENT CANCELLATION POLICY
We reserve the right to cancel any event due to lack of registered participants, extreme weather conditions or any other unforeseen circumstances.
If an event is cancelled by the university, registrants will be provided with an option to be refunded in full or able to transfer funds to attend the postponed future date.
Cancellation by Event Attendee
Notice of cancellation must be provided by email to K.McKinlay@westernsydney.edu.au at least 10 days prior to be refunded.
No refunds will be given to registrants who cancel within 10 days prior to the event unless under exceptional circumstances approved by the event panel.
Attendees who choose not to attend an event on the day will not be refunded.
ADDITIONAL SERVICES FOR EMPLOYERS
If you would like to discuss additional services for promoting employment opportunities to Western Sydney University students, please contact us.
ENQUIRIES
Karin McKinlay - K.McKinlay@westernsydney.edu.au
P: 4736 0898
Employer Liaison Coordinator
Careers