Business Careers Evening - Exhibitor information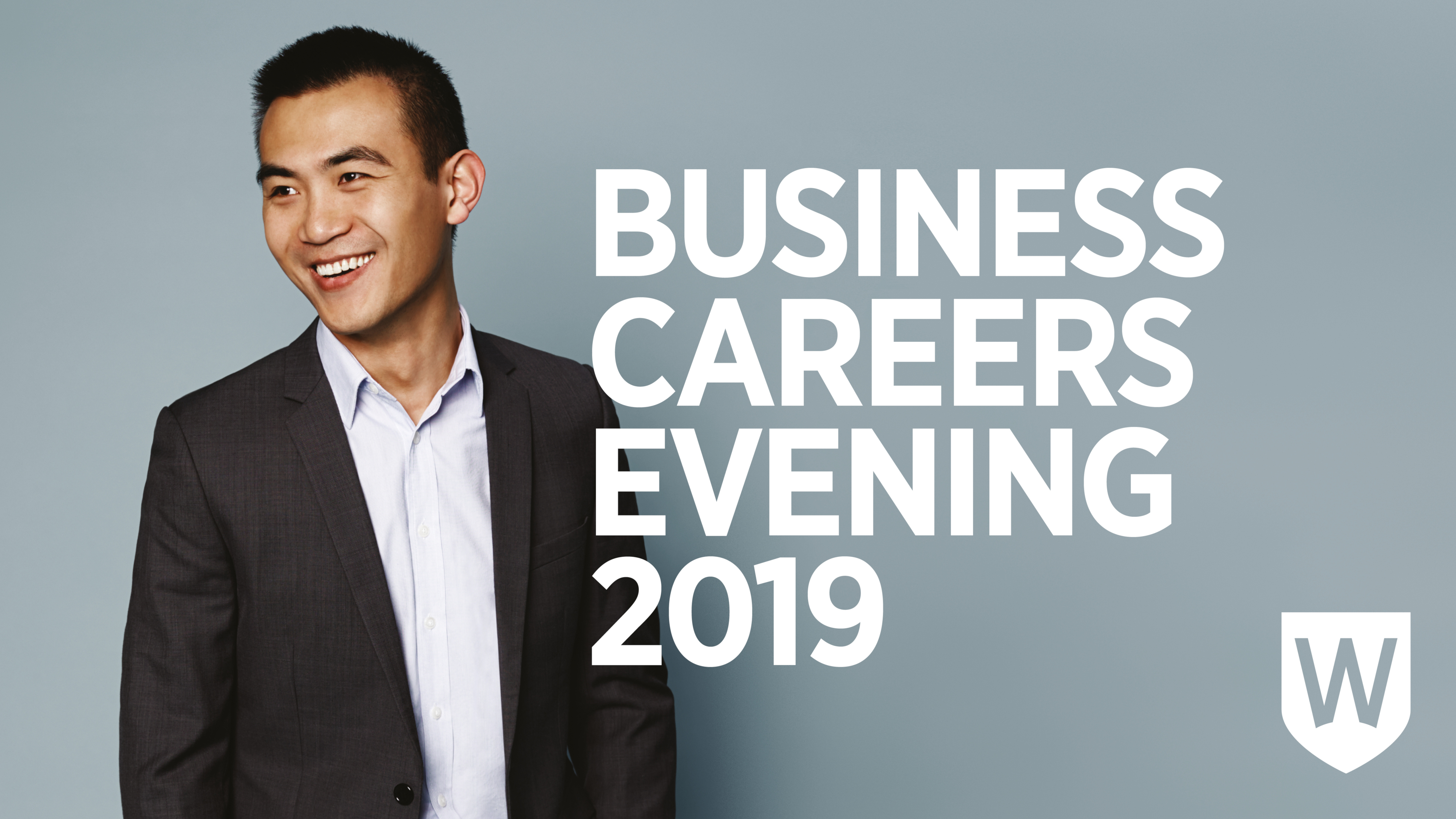 5PM - 8PM
1PSQ, 169 Macquarie Street
Parramatta City Campus
The Business Career Evening is suitable for employers recruiting for business disciplines including Business, Accounting, Marketing, Leadership, Management, Finance, Economics, and International Business.
The Western Sydney University's Business Careers Evening targets Business students from all years. The event attracts a wide variety of students wanting to know more about different work opportunities, organisations, internships and graduate opportunities.
Senior academic staff will be at the event and you will have the opportunity to network and engage around your companies specific needs going into 2019. Students will attend from 5pm for presentations and an industry panel prior to the exhibition start at 6pm.
Event Details
Date
Wednesday, 13 March 2019
Time
6.00 pm - 8.00 pm (Exhibitor set up from 5.00 pm)
Setup
Access to the Exhibition space for setup is from 5.00 pm. You will be provided with a generous space and a high bar table. Exhibitors are encouraged to bring a single standalone company banner and any hand out materials. One dressed high bar table with the company name on it will be provided as well as a light meal for 2 attendees.
Location

Parramatta CBD Campus
Level 9, 169 Macquarie St Parramatta
Parramatta CBD campus (opens in a new window)

Registration
$300 (including GST)
$100 (for not for profit and community organisations)

There are limited places available, register to secure your place.
Registration includes

1 x high bar table
1 x table cloth
Table signage
Assistance with set up and pack up
A light meal for 2 attendees

Sponsorship opportunities
Program Sponsor - $1200 inc. GST (three spots). Includes:
- Logo on program handed out to all students.
- 5 minute presentation time at beginning of event to all students.
Event Cancellation Policy
We reserve the right to cancel any event due to lack of registered participants, extreme weather conditions or any other unforeseen circumstances.
If an event is cancelled by the university, registrants will be provided with an option to be refunded in full or able to transfer funds to attend the postponed future date.
The University also reserves the right to limit the number of exhibitors based on available space at the venue, the university will advise if registration is unsuccessful at the earliest possible convenience.
Cancellation by Event Attendee
Notice of cancellation must be provided by email to (k.mckinlay@westernsydney.edu.au) at least 10 days prior to be refunded.
No refunds will be given to registrants who cancel within 10 days prior to the event unless under exceptional circumstances approved by the event panel.
Attendees who choose not to attend an event on the day will not be refunded.
Additional Services for Employers
If you would like to discuss additional services for promoting employment opportunities to Western Sydney University students, please contact Karin McKinlay, the Careers Liaison Officer, via email or call (02) 4736 0424.
Enquiries
Karin McKinlay
Careers Liaison Officer
K.McKinlay@westernsydney.edu.au
(02) 4736 0424