Services for employers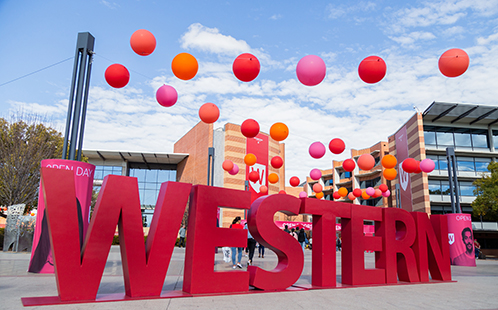 Fill a vacancy
Free Service
Get your vacancy in front of 40,000+ students and graduates with our online jobs portal! This provides you with a fast and easy way to source your next employee! All you need to do is register or login to our portal and place your job ad.
Our free service suitable for
Casual/part-time or fulltime roles
Degree and non-degree relevant
Scholarships, competitions and volunteer opportunities
Call or email us for further information on the best way to recruit for your position. We can help you target specific student groups to promote your opportunity.
Careers
(02) 4736 0424 | careers@westernsydney.edu.au
Events and expos
We host a range of career expos and events providing you with an opportunity to network with your prospective employees. For further inquiries, please contact the Office of People and Success - careers@westernsydney.edu.au
Current programs
With a series of programs every year, we frequently look for suitable partners whom are keen to provide mentors and real-world industry insight to our students. Contact us today to see how you can get involved and develop your relationship with your future generation of employees.
WiSE - Women in Science and Engineering
The WiSE Program is offered to women enrolled in science, technology, engineering and mathematics degrees at Western Sydney University. The program consists of mentoring, workplace visits and other career-preparation activities.